Grant Bemis is supposed to be donning his cap and gown for his college graduation next week. He's going to put on his rock climbing harness and use a microscope with us up on the flanks of Mt Namuli instead.  Grant is one of the Lost Mountain's Positive Tracks Youth Ambassadors* and we asked him to share his thoughts as he gets ready for our May 4th departure.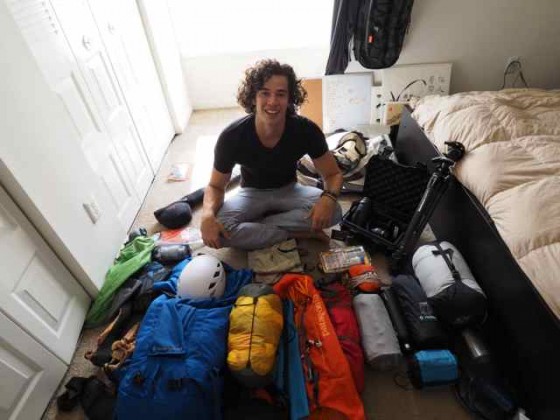 Grant: In just six days I leave Eckerd College for good to join The Lost Mountain team. My professors are almost as excited as I am about the expedition, and agreed to move my finals up two weeks for an early graduation. My gear has been arriving in packages from my home base in Minnesota, so one part of my apartment is full of Africa packs, while I'm busy selling off college possessions: bike, aquarium (Oscar), and furniture.
With a degree in environmental studies, and a minor in biology and photography, I'll soon be leaving four years of friendships to make new ones on a once-in-a-lifetime adventure. Majka and I connected through our high school alma mater, Breck School, where I first heard about the project. I'm an avid outdoorsman, backpacker, and fly fisherman with a passion for conservation and the environment. When I learned that Majka was successfully combining her love of climbing and adventure with raising awareness to preserve habitat, I knew I had to be a part of this important expedition.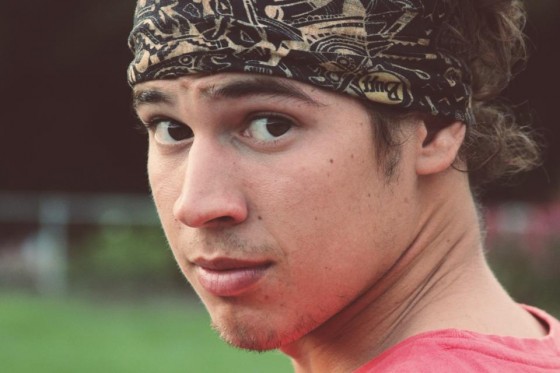 I can't wait to meet the other team members, including the amazing scientists and film crew. I'm up for whatever they throw at me:  assisting in field research, collecting specimens, photographer's assistant, carrying gear, schlepping water and hopefully some climbing. Lots of adrenaline with the departure almost here, and making sure I have everything. The malaria meds are packed and the last thing is to buy a couple dozen protein bars. Looking forward to learning from everyone, and making a difference.
(We're pretty excited about Grant joining us too. You can read about our whole team, including Grant, on our Team Page)
*What's Positive Tracks? It's a national, youth-centric nonprofit that helps Generation Next get active and give back using the power of sport who doubles youth dollars and amplifies awareness generated through The Lost Mountain Expedition & Film. Funds raised by our Positive Tracks Youth Ambassadors Charlie Harrison and Grant Bemis, and matched by Positive Tracks, will be used to help Ukalene Productions and Additive Adventure by Majka Burhardt raise awareness and spread a youth conservation call to action across the globe via The Lost Mountain Film and The Lost Mountain Positive Tracks Youth Short. We're honored to have them on board and you can learn more about them on their website and on our blog post describing more of the Lost Mountain and Positive Tracks Amplification.