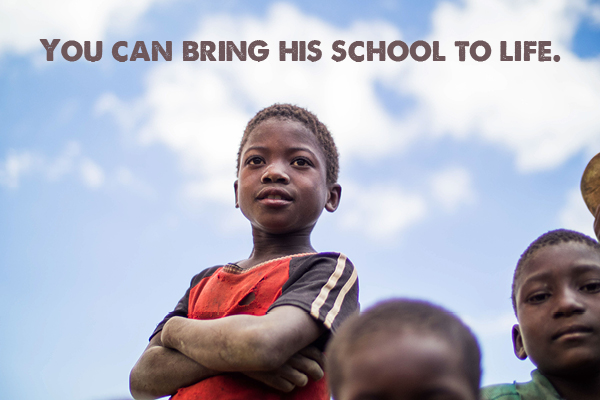 I'm sure you agree with me that education is a basic human right.
This year, the Namuli community has taken a stand for their future: the future of their rainforest, of their farms, of their children and the generations to come.
More than 500 children of the Murrabue community who call Mount Namuli home and are in need a new elementary school. Their two-room mud school leaks, has no electricity and hundreds of children use a single hole in the ground as a latrine.
The community is eager to commit labour and resources towards the school and has asked us to partner with them to bring it to life.
Friend, will you stand with Namuli?
The Legado team in Mozambique already has the plans for a new primary school. It has a strong roof, private latrines for boys and girls, agriculture space for teaching, and a new solar system to bring electricity to the community. The community has actively participated in designing the school and are ready to build it with us.
But we can't bring this school to life without you.
Your support and encouragement has laid a strong foundation for Legado's work on Mount Namuli. Today, let's build the future together.
---
GIVE TODAY
---