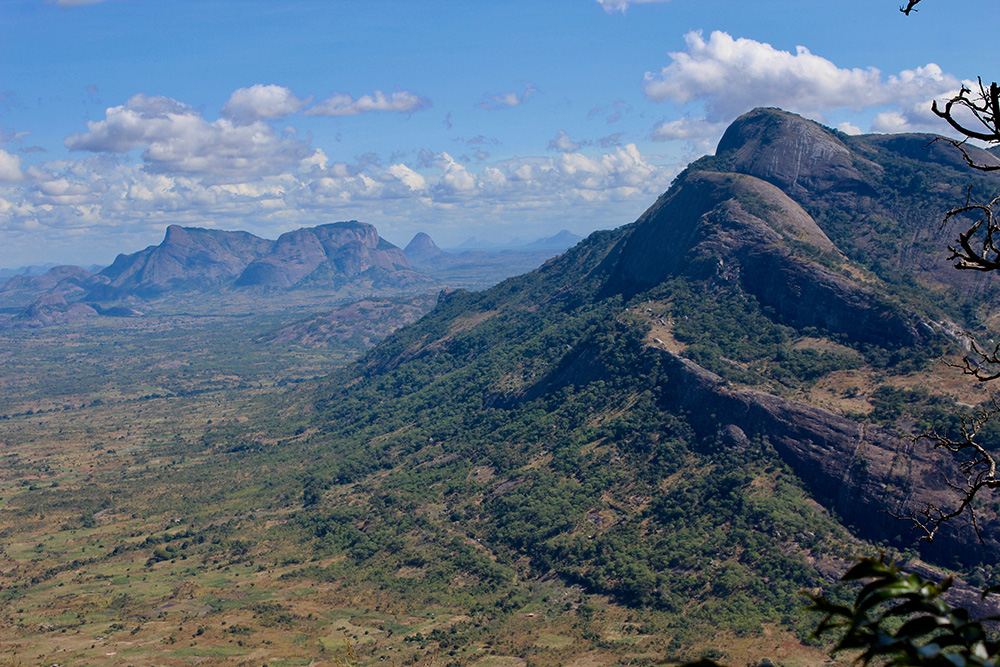 ---
Legado began in 2014 to address the growing need to create conservation solutions that put mountain people at the center of preserving the world's most threatened and most biodiverse mountains— the water towers of our world. With the help of people like you, we've made big steps forward in helping achieve this vision.
As a result, we're taking the lessons learned on Mount Namuli and applying them to our second Sky Island in Mozambique: Mount Ribaue.
Mount Ribaue is 175 miles from Mount Namuli and, like Namuli, it is home to critical biodiversity and key communities of people working to make a life for themselves and their family. Ribaue is the first Tropical Important Plant Area to be designated in Mozambique and as a Sky Island is less than 3% of Mozambique landmass while being home to 30% of its biodiversity.  
Thank you to our supporters at Mulago, LUSH Charity Pot, and RARE for helping us launch our second Sky Island. Their backing, along with that of many generous individuals, has advanced a thriving future for mountain biodiversity and mountain communities.
We would be honored for you to champion this growth as well. Here's how you can join us:
Give

– Legado's impact in the world depends on the generosity of people like you. Your gift of $50, $250, $500 or more today makes a direct impact on the people and biodiversity of Mount Ribue.

Click here to give today.

Join

– Want to see Ribaue in person? Our 2020 Champion trip has spaces where you can join and contribute to scientific research to make Ribaue an Important Bird Area— a designation critical to its biodiversity status and lasting protection.  Please contact me at majka@legadoinitiative.org if you'd like to know more.

Connect

– Engage with Legado's global community of supporters and champions on

Facebook here

. We're posting regularly about Mount Namuli and Ribaue and it's one of the best ways for you to stay up-to-date on what you're a part of creating.
We will be sharing a great deal more about Ribaue in the coming months and years and we look forward to taking you along on this journey.
Wondering what a Sky Island is?
Read more about the Sky Islands here.