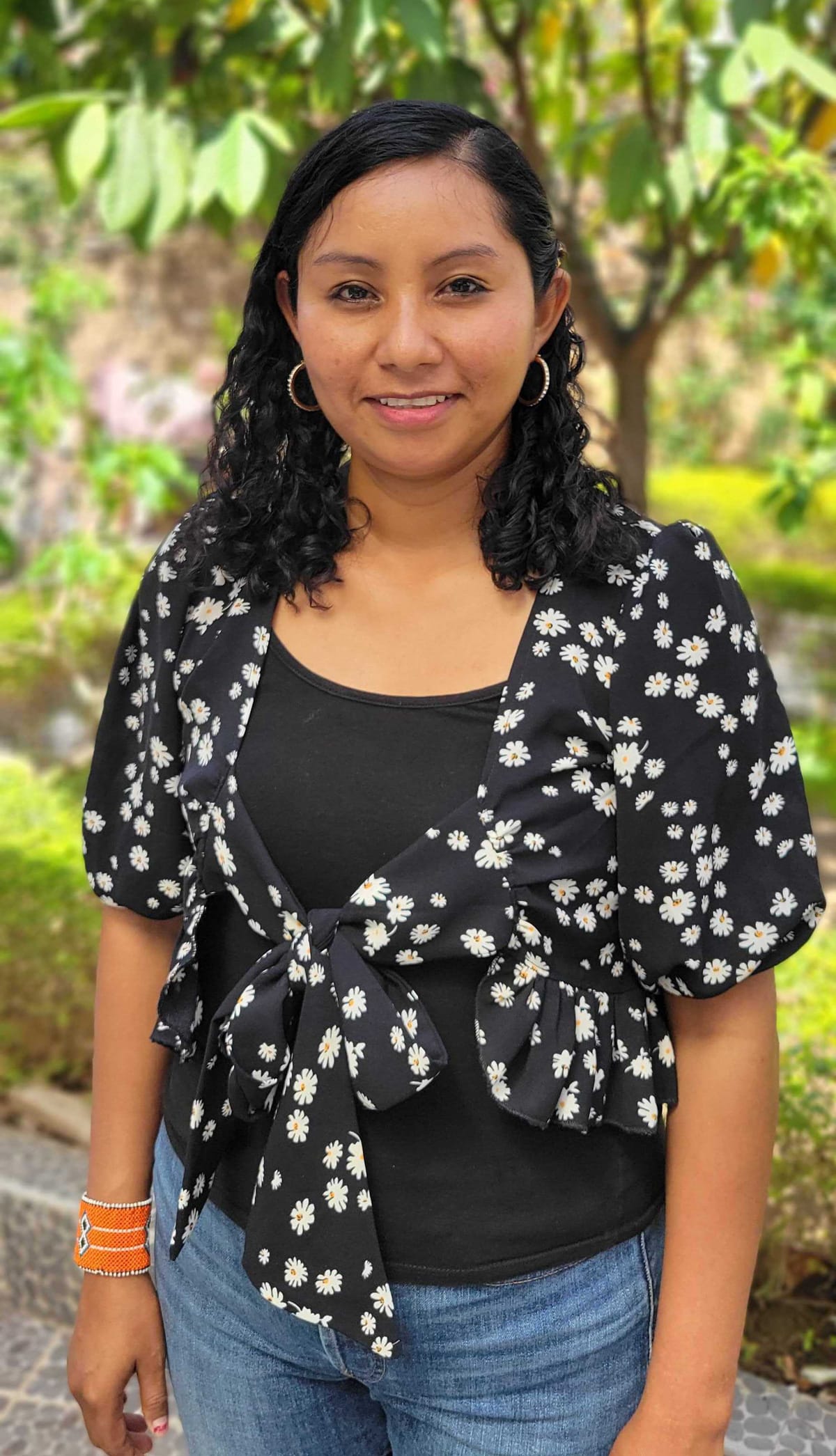 ---
Ana Fernandez, Eca

Maeni

/Legado Futuros Vivos Program Coordinator | Peru
Ana Fernández was born in the jungle of Madre de Dios, Peru. She has a Bachelor's degree in Ecotourism from Universidad Nacional Amazónica de Madre de Dios- UNAMAD and as a child learned to live with nature and had a curiosity about nature instilled in her from the stories of her parents and grandparents. 
Ana has been in the Machiguenga landscape in Peru for more than seven years and continues to be fascinated by her work with the Matsigenka, Yine, and Asháninca peoples. In 2016, she joined the Peruvian National Protected Area Service (SERNANP) as part of the Machiguenga Communal Reserve team and supported the reserve's Indigenous co-management organization, ECA Maeni. In 2022, Ana joined the Legado team in a shared position with the ECA Maeni as the Futuros Vivos Program Coordinator.
Ana believes that one of the most important aspects to her work is to support the communities whom she knows well and appreciates so that their voices are heard and that they are able to lead and negotiate on opportunities for their Thriving Future. Ana is particularly focused on partnering with women, children, teachers, leaders, and those who support them.
Prior to her work with the ECA Maeni, Ana spent over eight years volunteering for other indigenous forest conservation programs. Ana is an ardent supporter of artisan women and rural community tourism initiatives and is passionate about traveling and spending time in communities.