Climate change is the greatest threat of our time.
But how we're talking about solutions is wrong.
We don't just need to protect land and biodiversity, we need both places and people to thrive.
Solutions also need to be locally-led, if they are to last.
We must begin with indigenous peoples and local communities, who live on and steward of 85% of land needed to meet climate  targets and among the most vulnerable to climate impacts. When they thrive, we all do.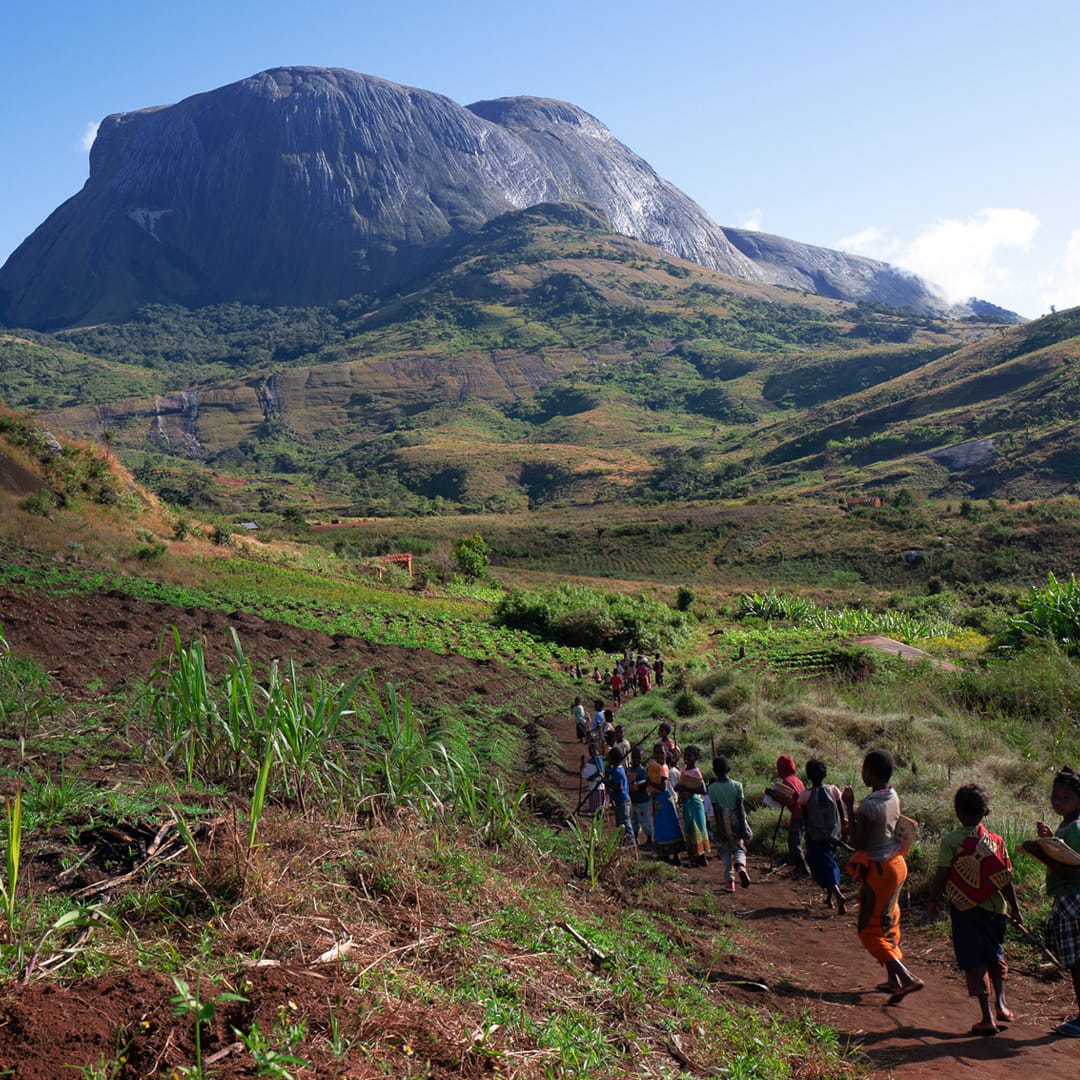 ---
Children from the Mucunha Community on Mount Namuli, Mozambique | Photo by Grant Bemis
Learn about Legado's Radical Approach
The world's greatest problems require the most innovative solutions. Watch Legacy, Legado's 4-minute film, showcasing how activating personal legacy is at the heart of building Thriving Futures™ around the world and tackling climate change head on. Shot in Mozambique and Kenya in 2021 by Roshni Lodhia, Legacy features community ambassadors Mayanae Lemojong and Inácio Josefe Napalacué.
---