Legado is a women-led, global nonprofit that works alongside Indigenous Peoples and local communities (IP&LCs) in places important for biodiversity (Kenya, Mozambique, Peru, and growing) to ensure they have the tools, resources, and partnerships they need to design and implement solutions of their choosing that benefit both their communities and landscapes—an outcome we call Thriving Futures.

We work with IP&LCs to first understand, identify and realize their cross-sectoral priorities with the support of partners on their terms.
Our model revolves around using legacy as a unifying activator for agency and leadership which in turn builds individual and community resilience.
The work, and the result it creates, is a Thriving Future.
The process by which communities identify their priorities is co-developed, builds on existing strengths, is informed by context and strengthened through capacity sharing.
It involves and amplifies all community voices and perspectives, particularly those of women and youth.
IP&LCs then lead across their range of interconnected priorities—education, human health, livelihoods, governance, culture and environmental health—leading to 360o Community-Led change.
Doing this not only preserves and protects the ecologically vital areas stewarded by IP&LCs, but also serves as the foundation for collective action and the amplification of political voice.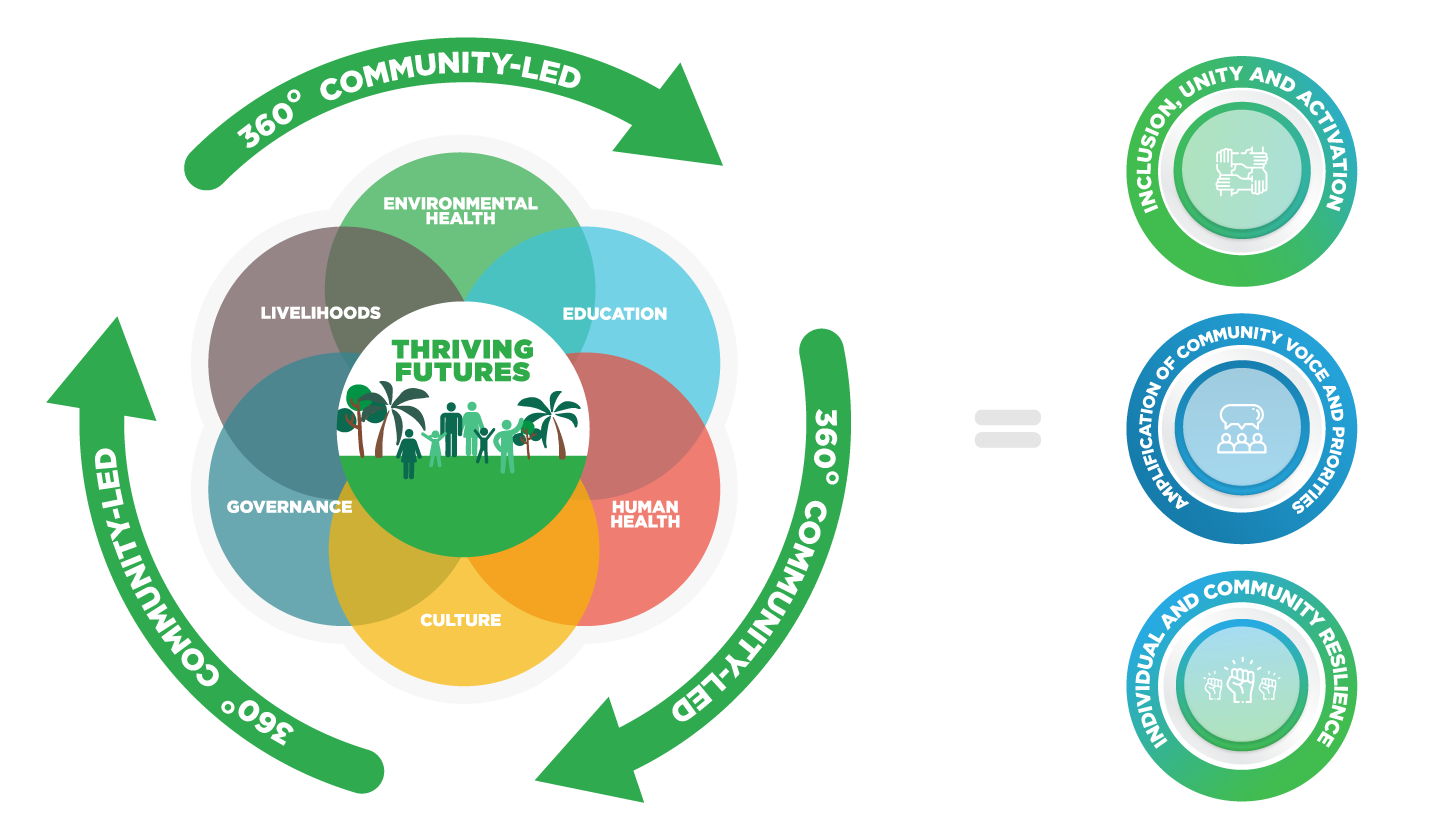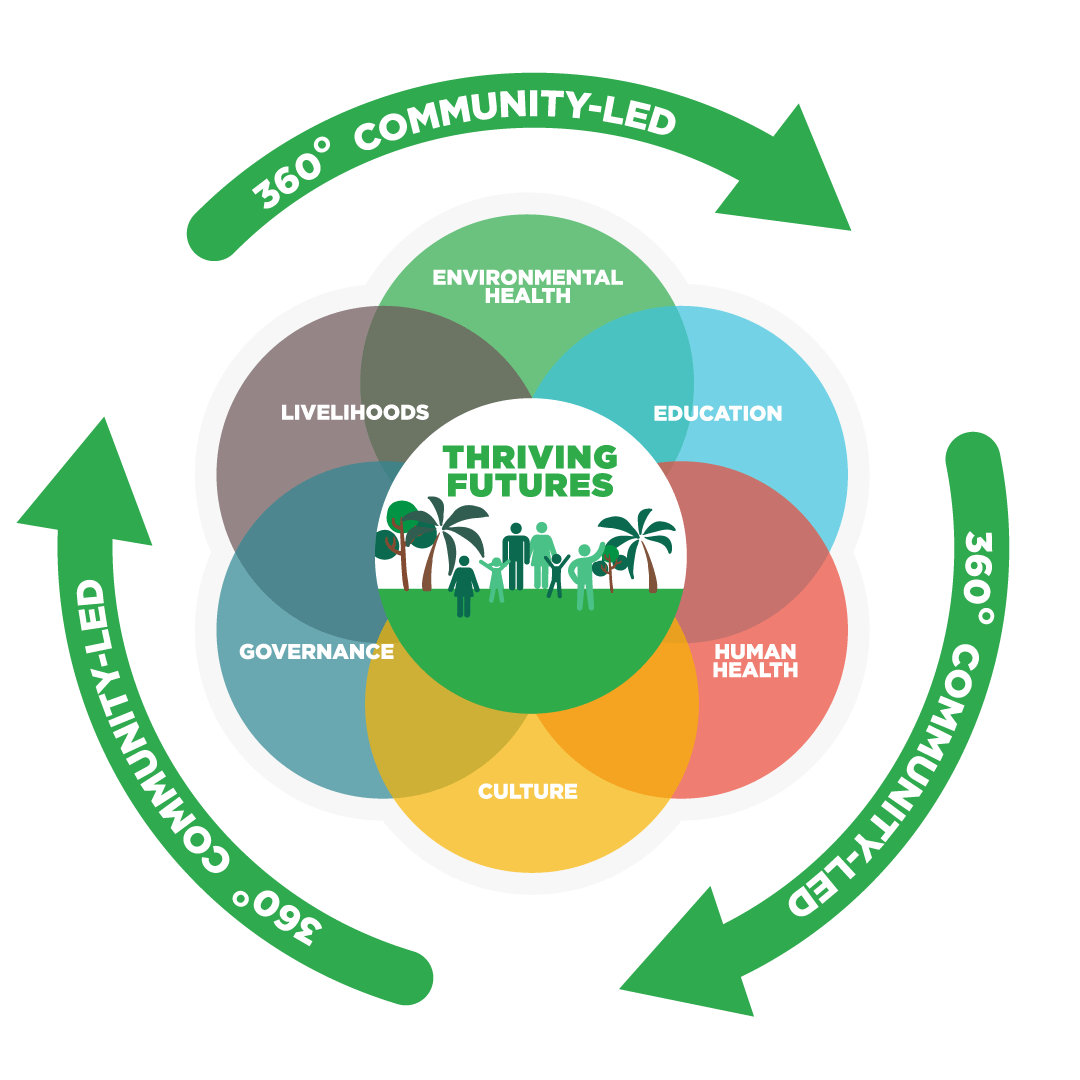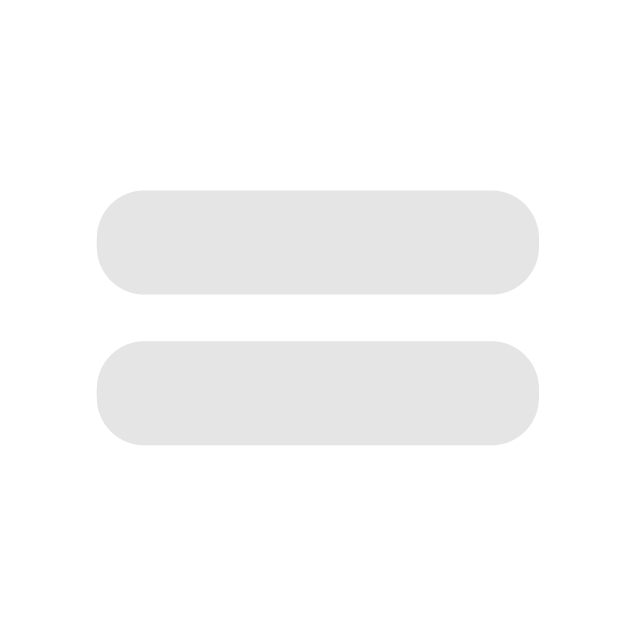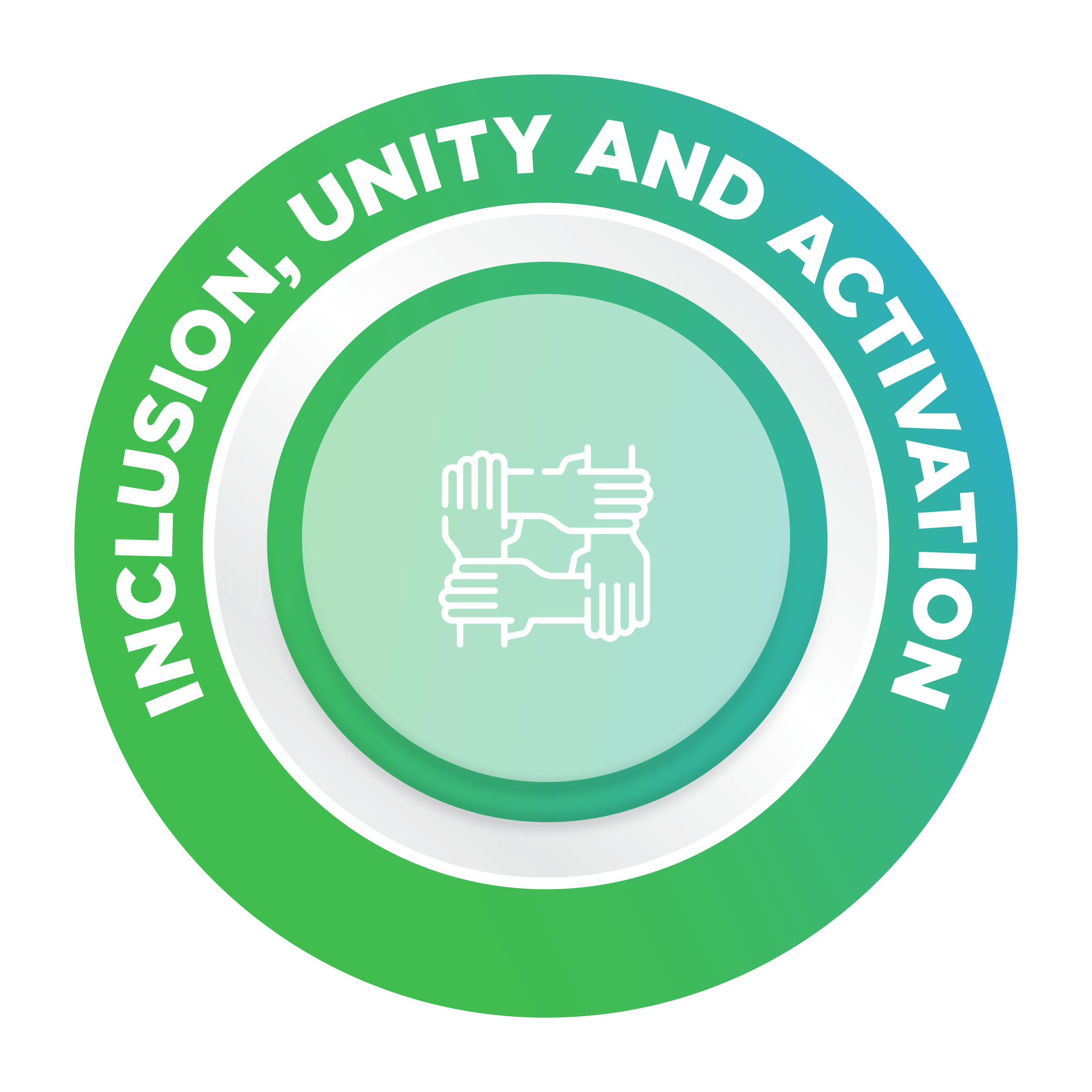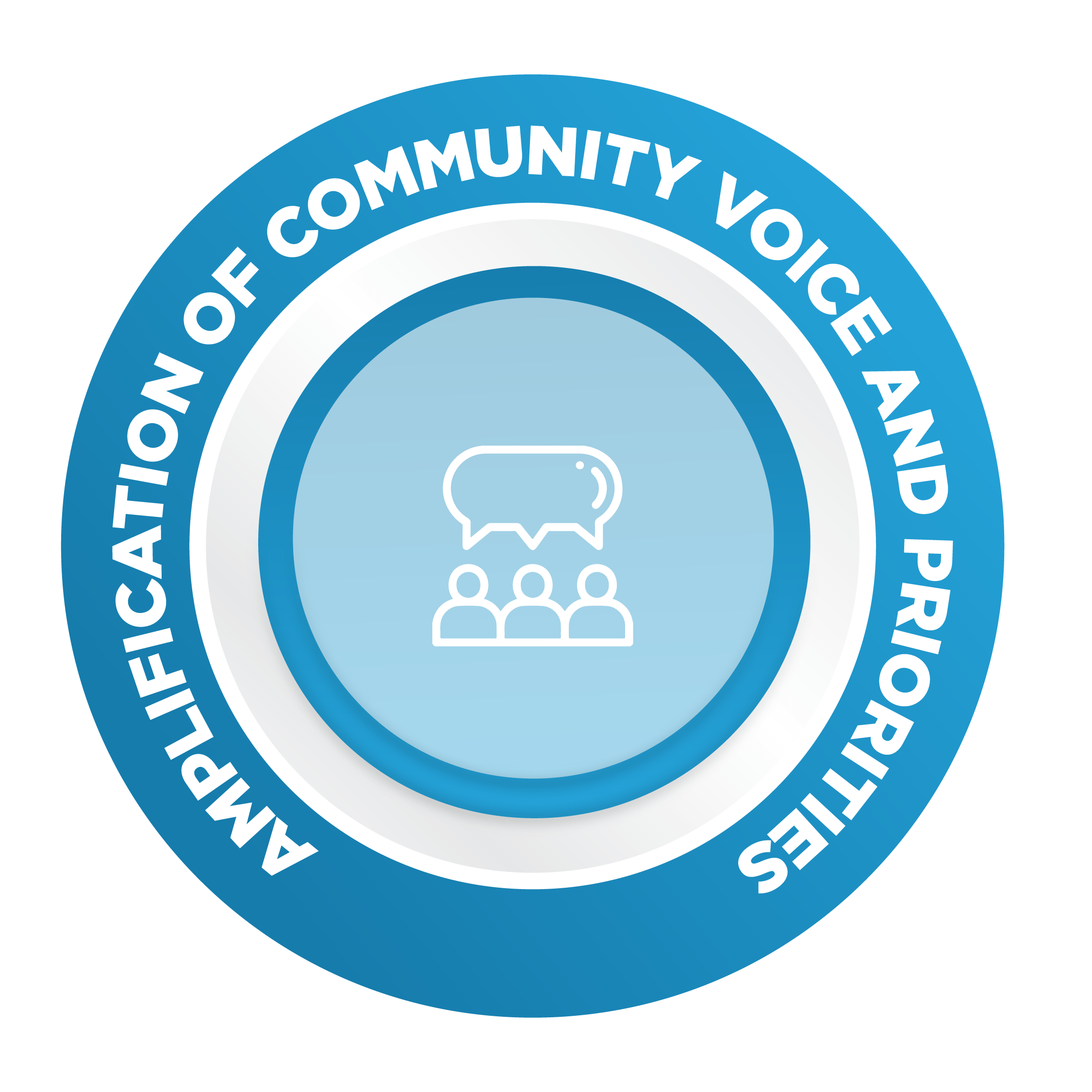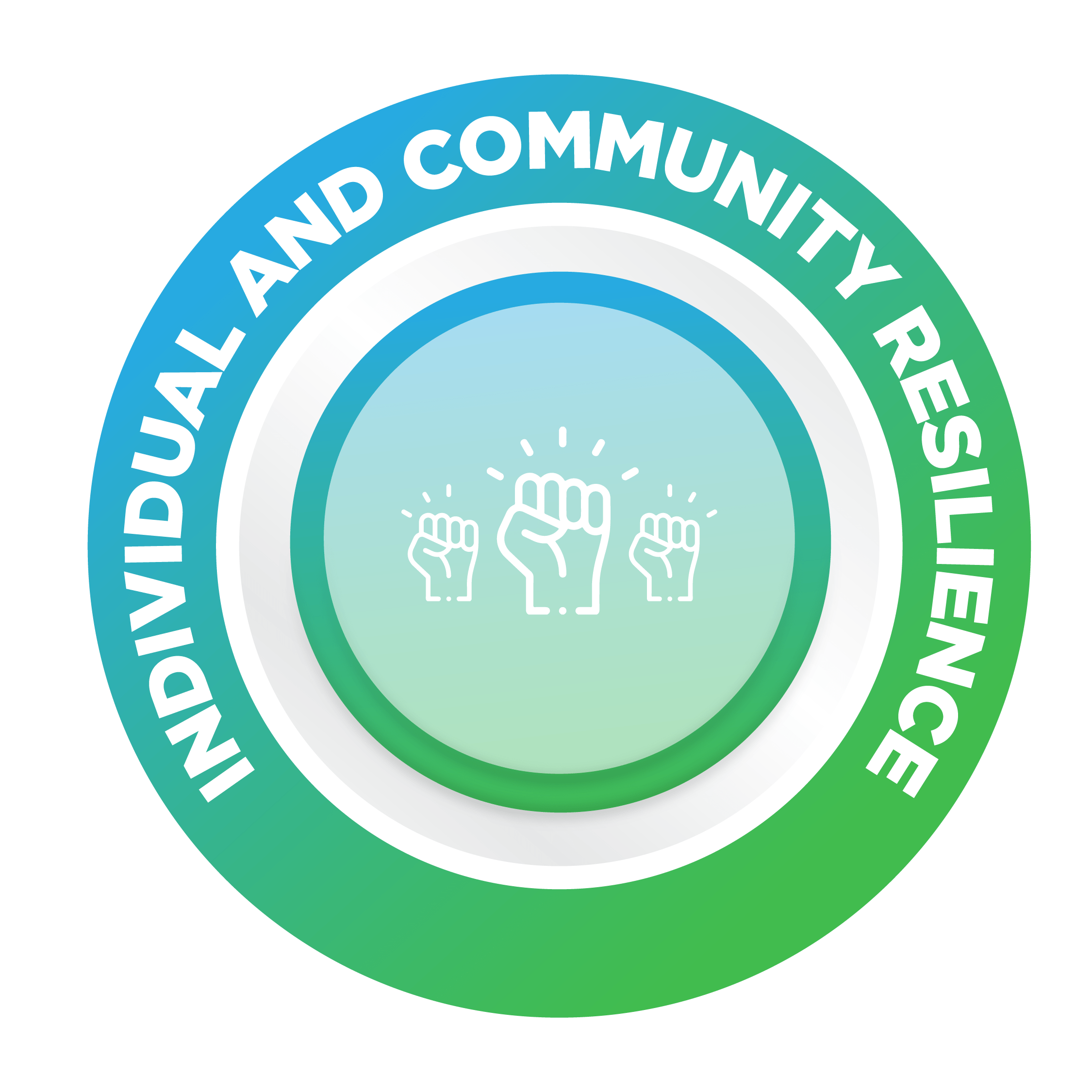 WHAT IS A THRIVING FUTURE?
---
Our work with IP&LCs creates a "container" for community priorities, which manages and holds the diverse range of initiatives (such as health, education, governance, biodiversity protection, etc.) necessary to build a way of living well—their Thriving Future.
This ensures that the ensuing investments in these communities are truly community-led, have accountability mechanisms that are culturally relevant, and have community-driven indicators of success versus externalized indicators.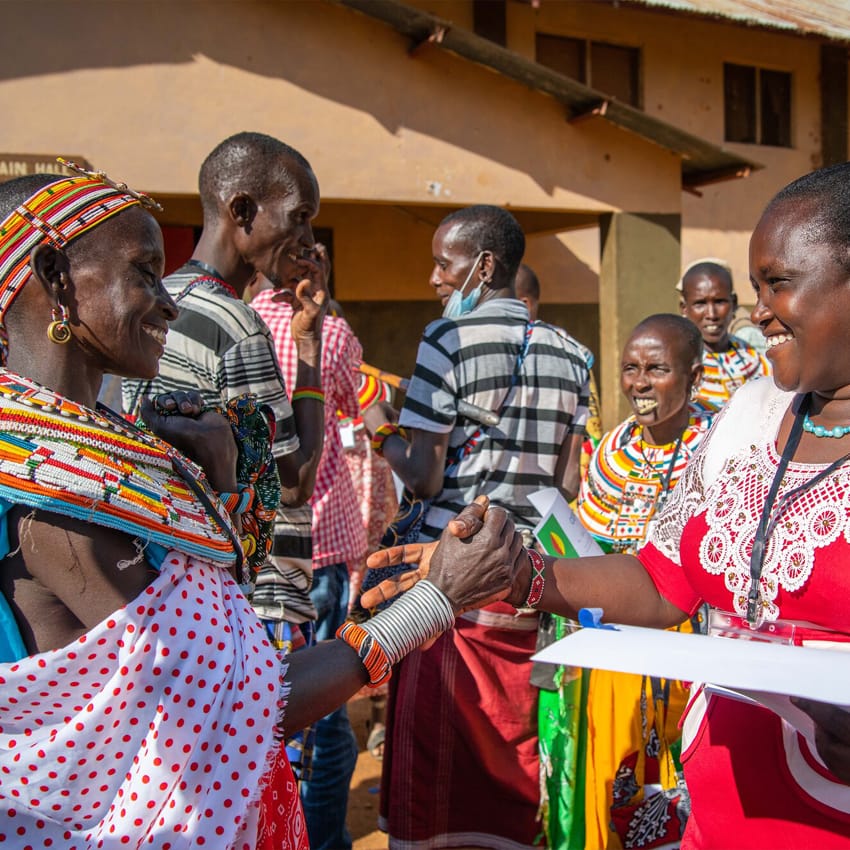 WHAT IS 360o COMMUNITY-LED?
---
None of this can be done unless it is 360o community-led. This is what that looks like: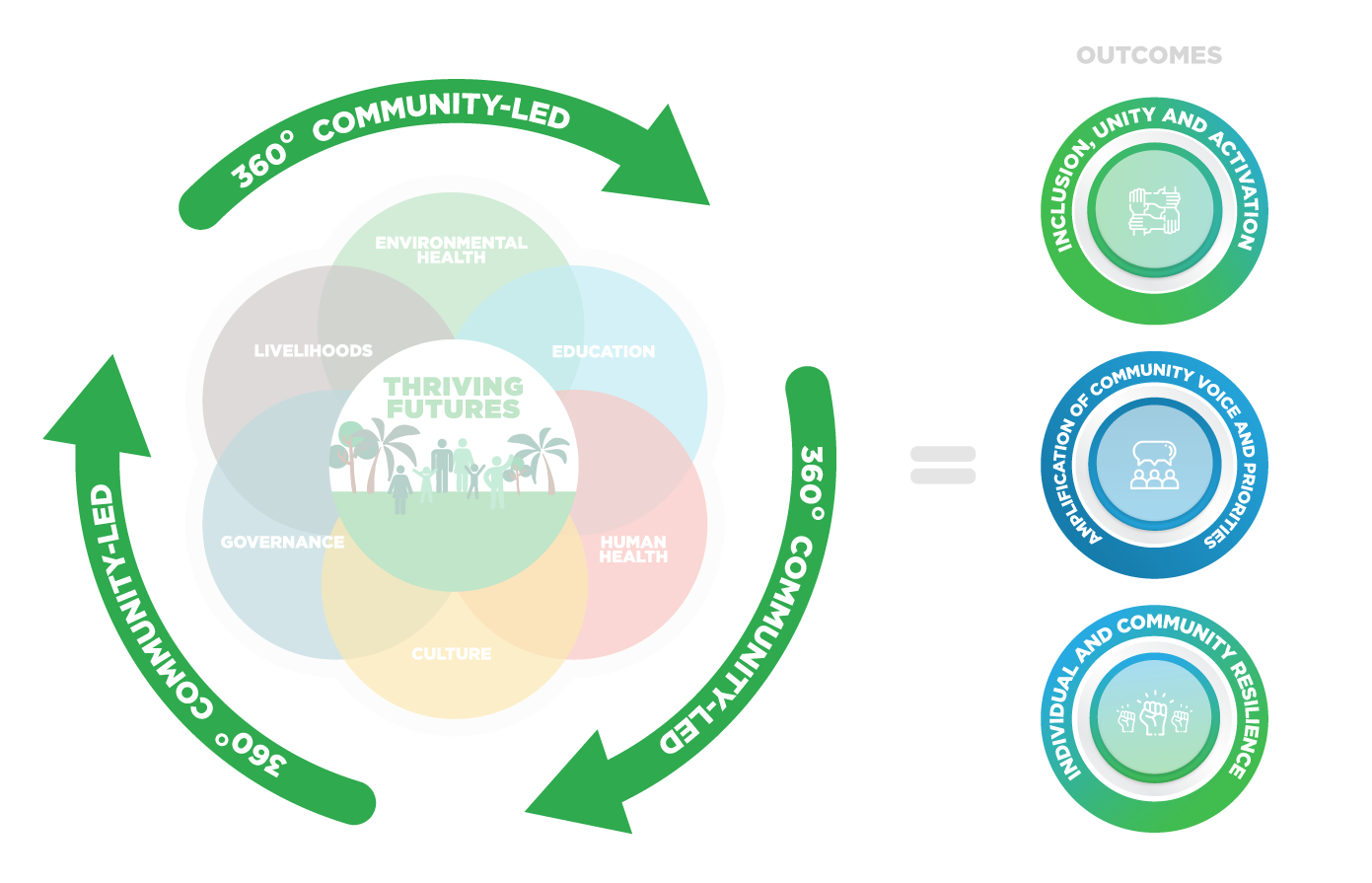 360o Community-Led means looking at development and conservation priorities in a holistic and intersectional way — the same way individuals and households often approach their overall well-being. In this approach, all dimensions (including environmental health, education, human health, governance, culture and livelihoods) are considered by the community and their partners in the process of creating a plan.
A 360o approach is used to assess and plan at two levels:
Each dimension is first defined by the community and considered by itself and as it intersects with all other dimensions. For example education can mean both classroom-based education and the passing of traditional knowledge (a connection with culture).

Each dimension is also then considered in the context of each priority developed by the communities (ex: how does a health center engage with environmental health).
360o Community-Led allows for the full community to be involved in decision-making, not just the powerful and connected. This is critical for centering women's voices and leadership; and ultimately connects all three outcomes of a Thriving Future process, resulting in individual and community resilience.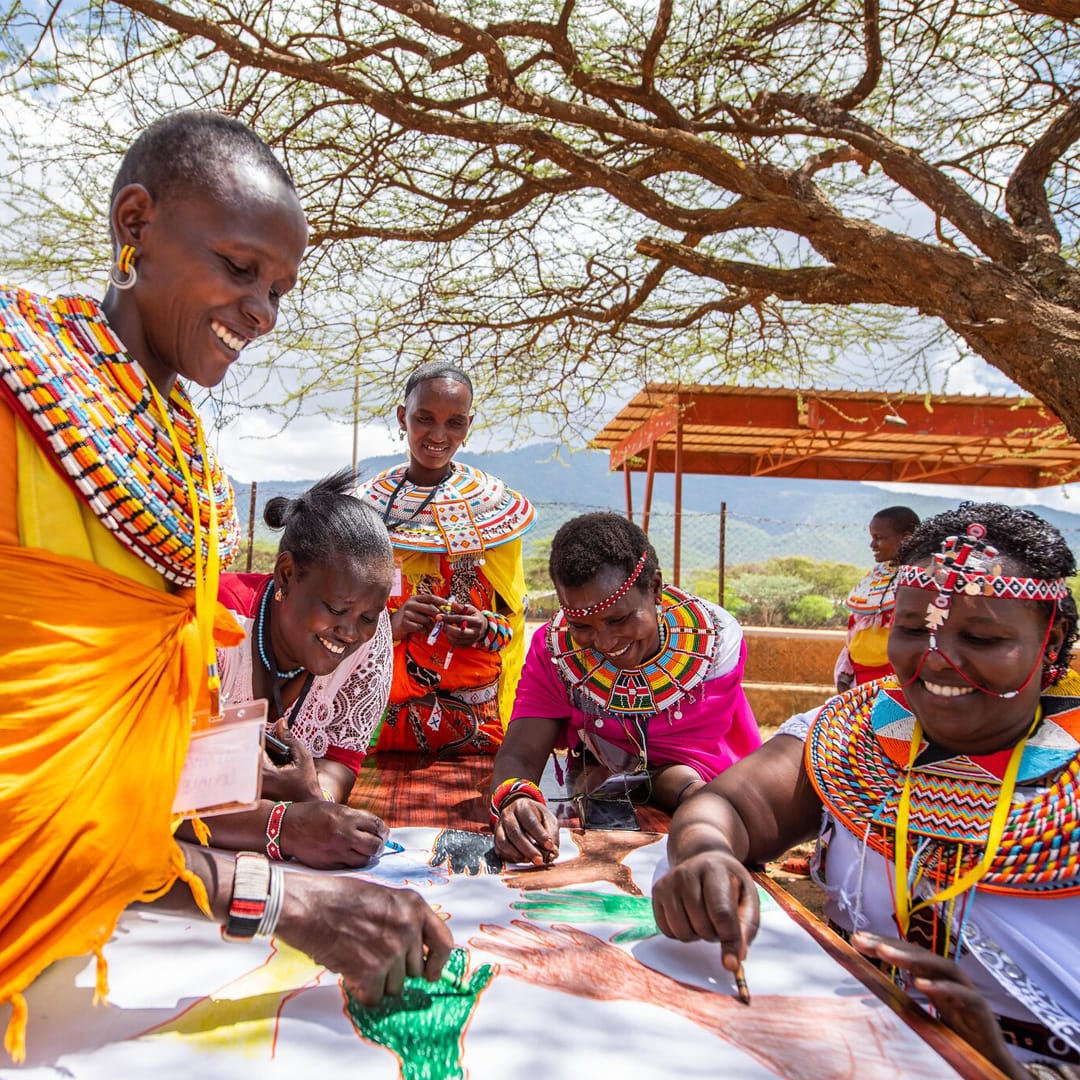 In many of the places where we work, women, despite being known for their adaptive knowledge and experience to step up to challenges and create sustainable solutions, often lack a place at the table to influence decision-making.
The Thriving Futures model focuses specifically on empowering women in IPLCs by:
Increasing female representation in leadership and decision-making
Providing women-only spaces for voices to be heard
Catalyzing individual women to lead through coaching support
"I WAS ASKED TO BE ON A SCHOOL COMMITTEE BUT DECLINED BECAUSE I DID NOT HAVE THE COURAGE OR CONFIDENCE TO SERVE AS A LEADER. BUT AFTER THE THRIVING FUTURES TRAINING, I RECONSIDERED AND AM NOW A COMMITTEE MEMBER MAKING DECISIONS FOR THE SCHOOL."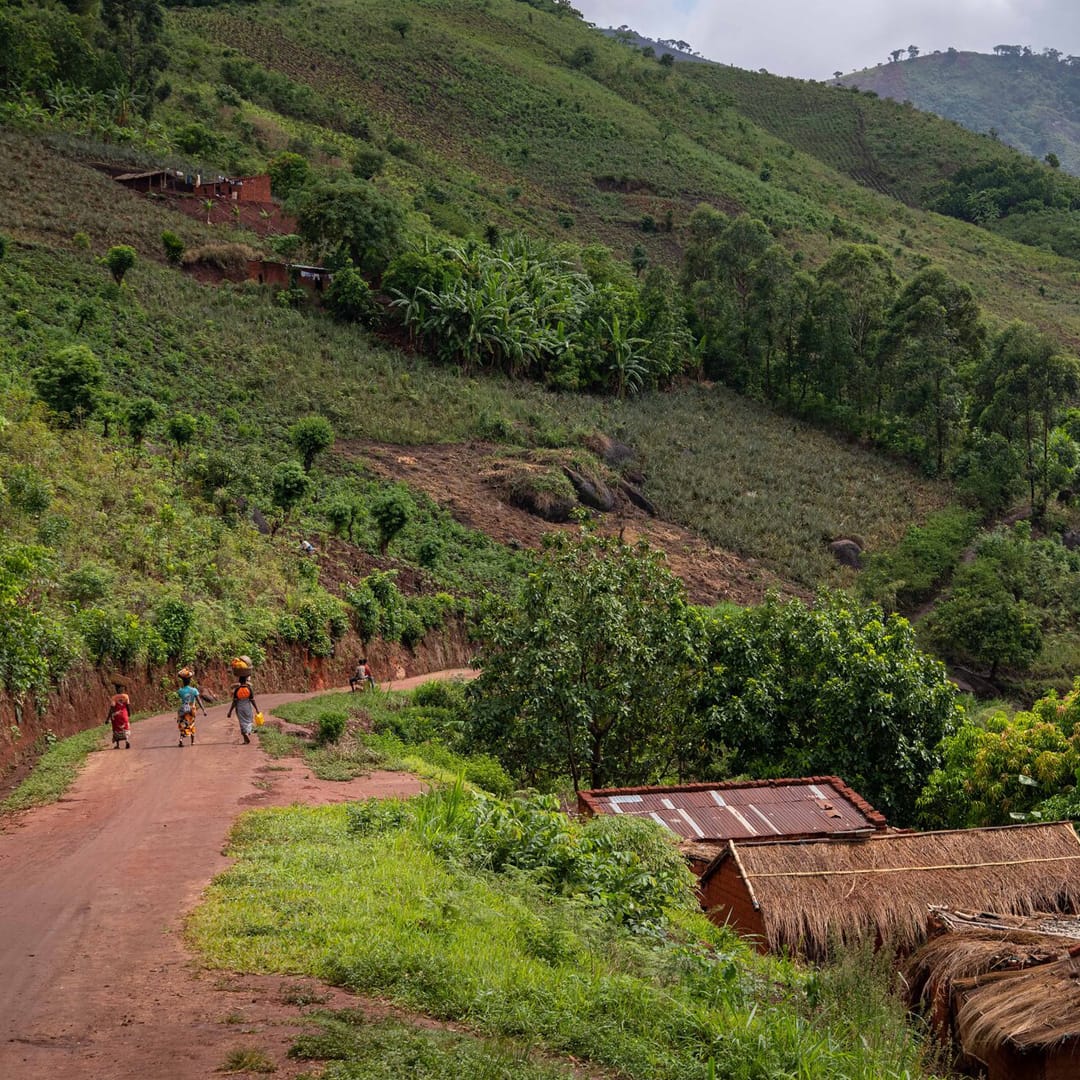 LEGACY AS A CALL TO ACTION
"Legado" means legacy in Portuguese and Spanish, and legacy is foundational to our work. Legacy is not just something left behind, but something we all create every day. This simple concept acts as a call to action at a time when our planet and its people need it most.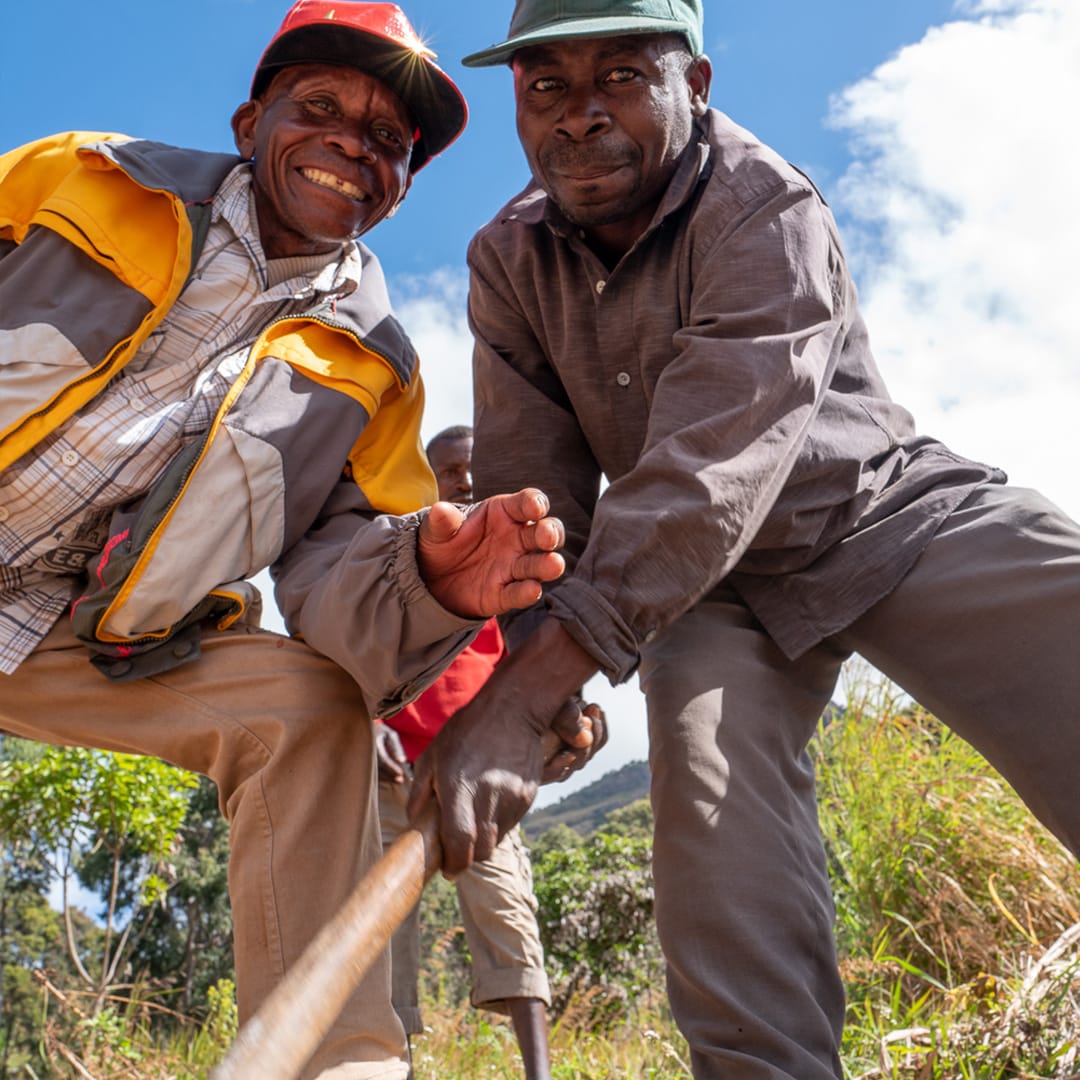 INDIVIDUALS AS THE DRIVERS OF CHANGE
Legado then uses legacy to inspire individuals to be the drivers of change in their communities. Many projects only engage with traditional leaders or a single group of people (e.g., women or youth), but this leaves out many voices and perspectives. Legado instead believes that there's a leader inside each of us and that we all have a responsibility to shape our future and the future of our communities. Our legacy programming is designed to unlock this potential.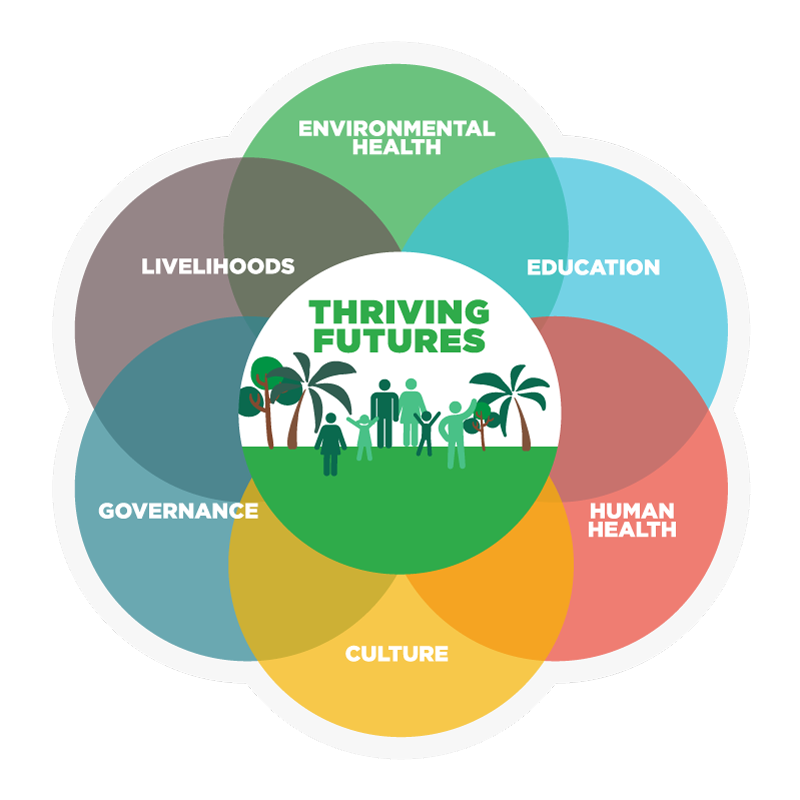 THRIVING FUTURES AS THE GOAL
Legado is not a conservation organization. Nor is it a development organization. We are a Thriving Futures organization and do not limit our focus to single sectors such as health or conservation. Instead, we work with local people to prioritize what their community and environment need to thrive together now and into the future – an ultimate goal we call Thriving Futures.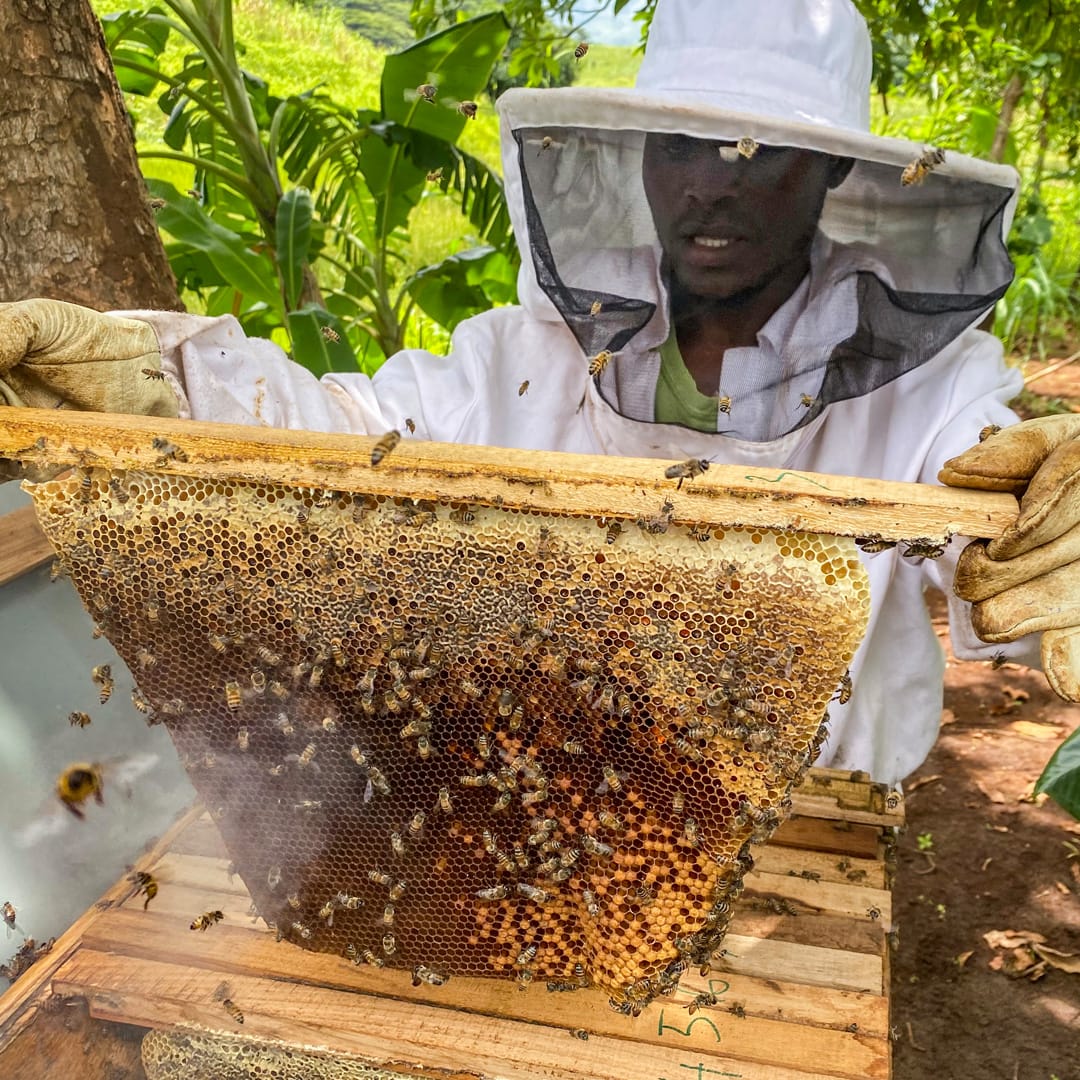 Our strategy is also thoughtfully designed to scale efficiently. Our partner organizations are chosen specifically for their ability to help replicate the Legado Model across their landscapes.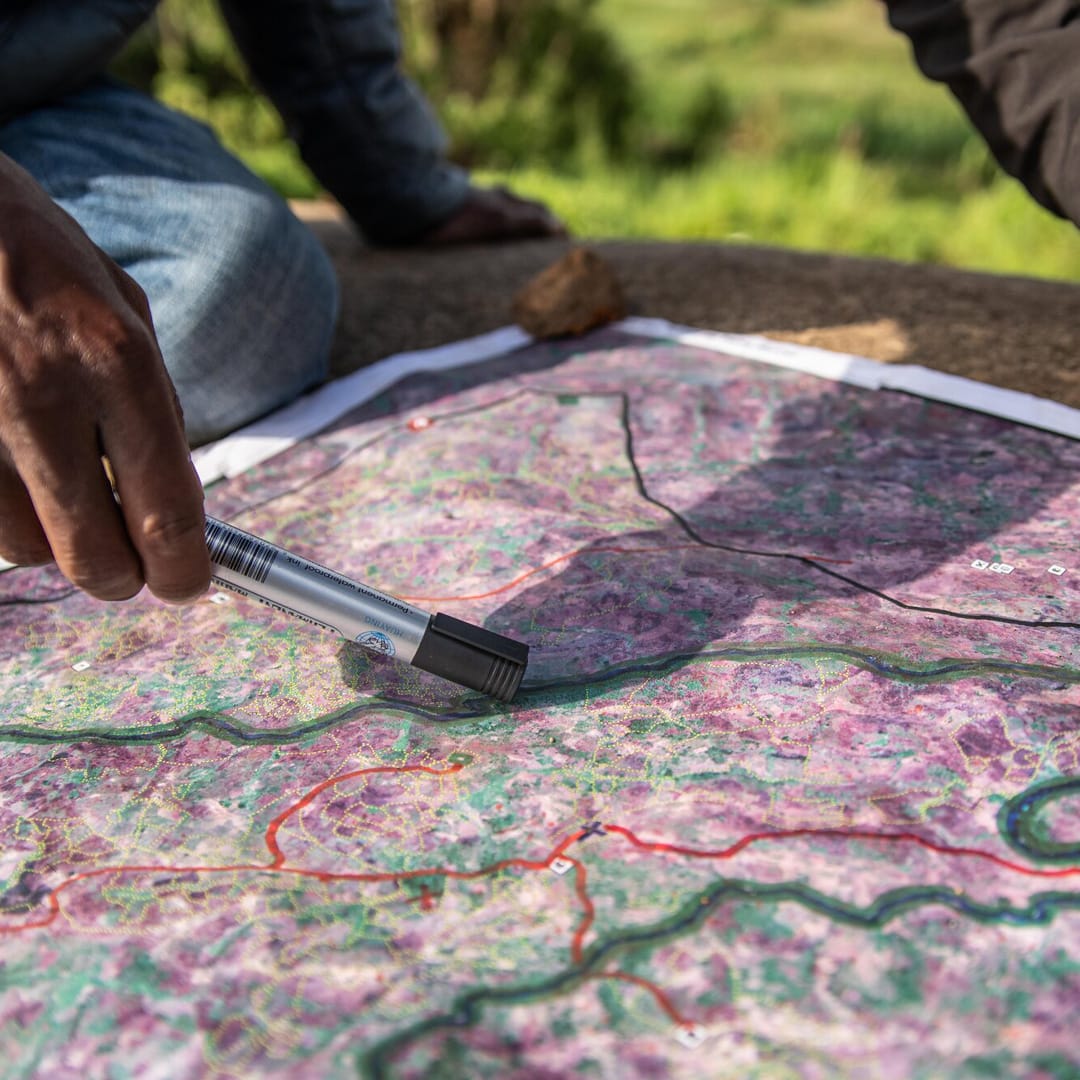 ITERATIVE AND RESPONSIVE PROGRAMMING
To ensure our programs evolve to meet the unique and changing needs of communities, we prioritize monitoring and evaluation, JEDI, participatory methods, and innovative and flexible approaches to program delivery. This helps our team continuously improve our model while also ensuring communities get the impact they desire.
WHAT INFORMS AND GUIDES LEGADO'S APPROACH
---

Each of our programs is co-created with IP&LCs and local organization partners from the very beginning of the partnership journey.
We calibrate our methodology to current community context, planning processes and structures and together use tools from the Legado model to create a unique Thriving Future pathway.
HOW WE OPERATE
Our Advisors Are Our Communities
Our global program, its methodology and its direction are set by each of our community partners. We invest in these partners as co-leaders of our work. We are constantly integrating lessons learned from all of our partnerships, so what we learn in Kenya for example, informs how our program proceeds in Peru.
Legado Program Operations Up Close
Over 86% of our team is based in regions where we work
Over 71% of our team is from the communities and groups we serve
Women-led with 100% female senior leadership and 76% female staff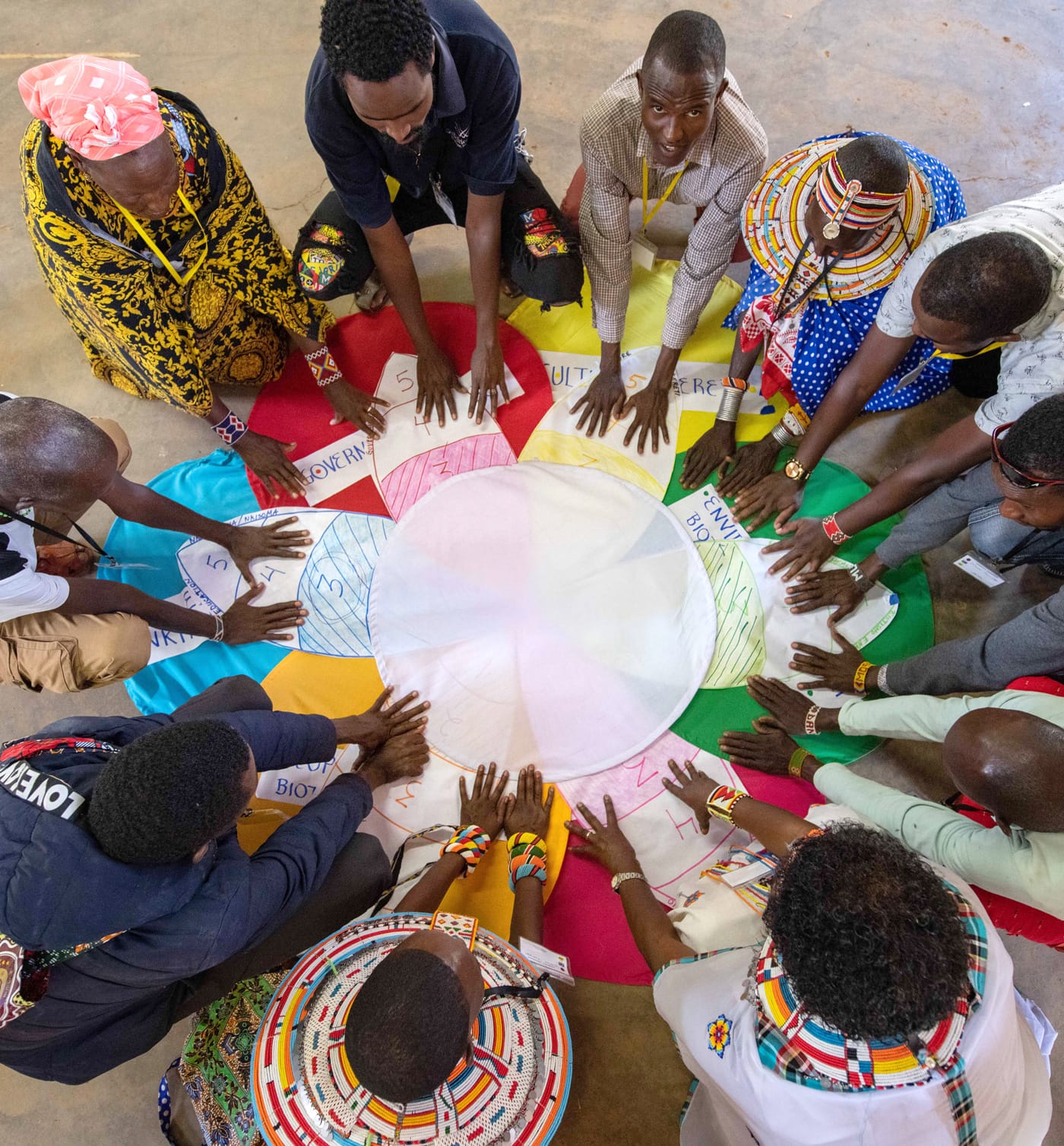 THRIVING FUTURES IN ACTION
---