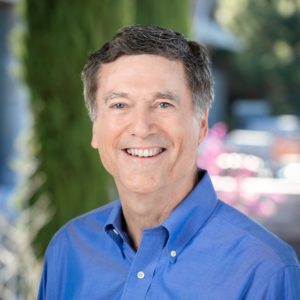 ---
Venture Partner, Draper Richards Kaplan, former President and CEO, The Nature Conservency
Steve is a Venture Partner supporting DRK portfolio organizations as a board member on several boards. He was previously a Managing Director at DRK and currently serves on the board of DRK grantees BoxPower, Cloud to Street, DigDeep, FlyWire, and Replate.
Steve has spent over forty years in the not-for-profit sector. He is the co-founder of Earth Genome and prior to starting Earth Genome he served as President of the Gordon and Betty Moore Foundation from 2007-2014 and led the Foundation through the development of new strategies in its three programs — Environmental Conservation, Science and San Francisco Bay Area – and created the new Patient Care Program. His tenure was characterized by his commitment to forming strategic alliances with other funders, helping create coalitions among stakeholder groups, and positioning the Moore Foundation as a "change-maker" not just a grant-maker, which included a partnership with the World Business Council for Sustainable Development. As President, he also served as Chair of the six-foundation Science Philanthropy Alliance.
Prior to his time at the Moore Foundation, Steve worked at The Nature Conservancy for 32 years, the last 6 from 2002-2008 as its President and CEO overseeing operating in 30 countries as well as every state in the U.S. During his tenure, he was responsible for an operating budget of over $500 million, and a staff of over 4,000. Under Steve's leadership, revenues from all sources increased significantly, hitting an all-time high of $1.2 billion in 2006. He began his career with TNC in 1976 as western regional legal counsel and spent 16 years as executive director of the California state program and director of the Western Region. In that role, he led an organization-wide effort in 1996 that created Conservation by Design, the strategic framework that still guides TNC's work around the world.
In 2014 Steve co-founded The Earth Genome, a start-up venture to create the first global, open-source information platform on ecosystem services and natural capital, designed to guide better decision-making on sustainability in the private and public sectors.
A leader in the social innovation sector, Steve has served on the boards of the California Academy of Sciences, Sustainable Conservation, U.C. Berkeley College of Natural Resources, and the California Wildlife Officers Foundation. He has also served on the boards of The Independent Sector, the Student Conservation Association, the Sustainable Forest Initiative, and the Advisory Board of the Harvard Business School Social Enterprise Initiative.
Steve has received widespread recognition and awards, including the Chevron Conservation Award, the Edmund G. Brown Award for Environmental and Economic Balance, the John Pritzlaff Conservation Award, the California League of Conservation Voters' Conservation Leadership Award, and the Silver Eagle Award from the U.S. Fish and Wildlife Service. McCormick holds a B.S. in Agricultural Economics from the University of California at Berkeley (1973), and a J.D. from the University of California, Hastings College of Law (1976).