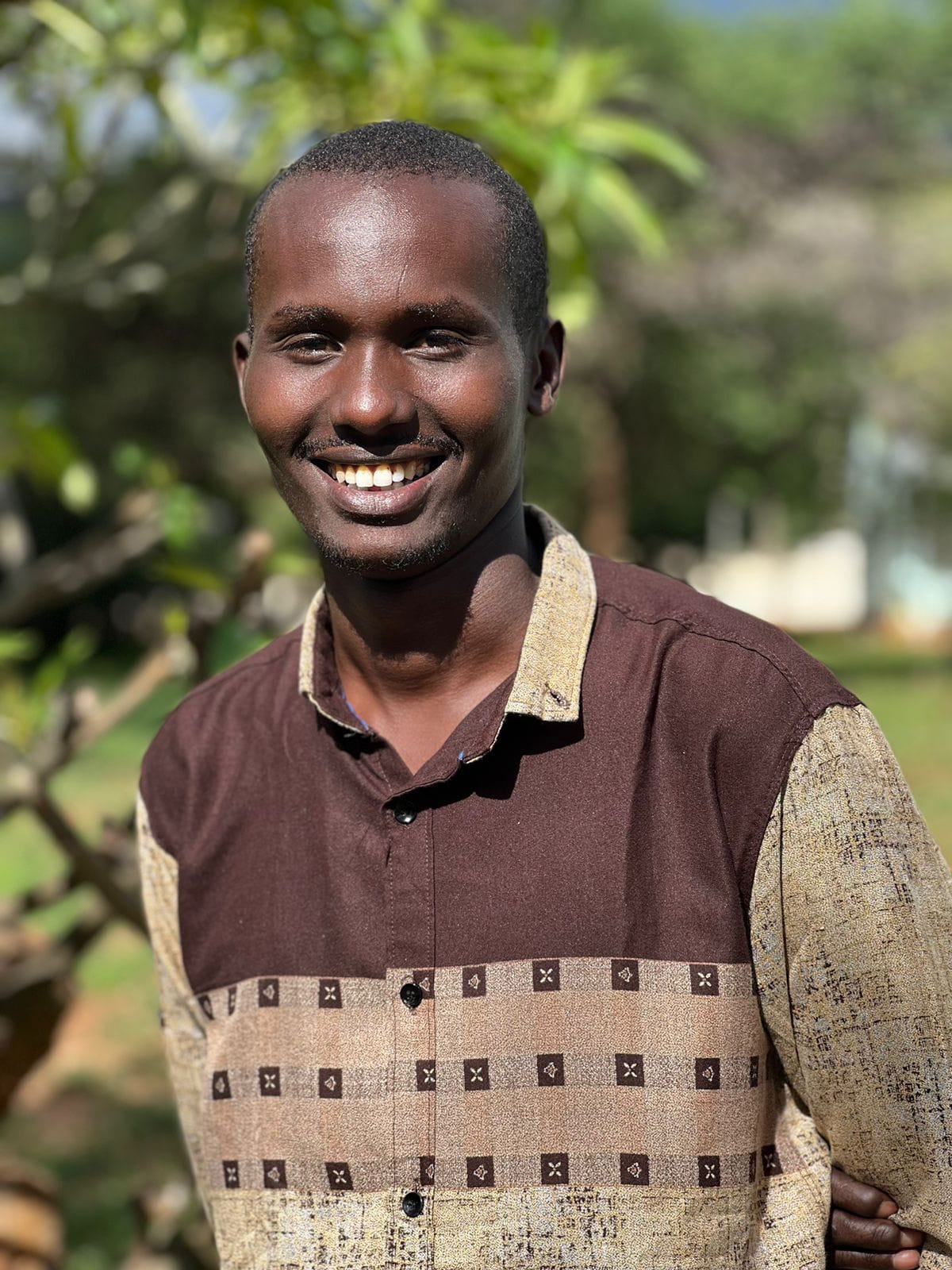 ---
Andrew Sadam Lenanyokie, Community Thriving Futures Coordinator, Ngilai, Kenya
Andrew Sadam Lenanyokie was born and raised in Ngilai, Samburu County in northern Kenya. He is especially passionate about youth and the development of his community.
Andrew holds a bachelor's degree in education arts and information technology from Jaramogi Oginga Odinga University of Science and Technology in Kenya. He worked previously as a scout in the PlantVillage organization to help fight the desert locust pandemic in northern Kenya. He was an Information Communication Technology intern under a digital literacy program for Samburu East and also supervised part of the Ranger Project survey.
In 2021, Andrew stepped up as a community ambassador during the Ngilai community workshops that built priorities and action plans for the community's Thriving Future. His commitment to working with his community was outstanding, and now he has begun working as a Thriving Futures Ambassador role for Ngilai to lead priorities implementation. Aside from work, Andrew likes nature photography, traveling, watching military documentaries and swimming.
Andrew is a great addition to the Legado team, his passion and energy are truly inspirational.