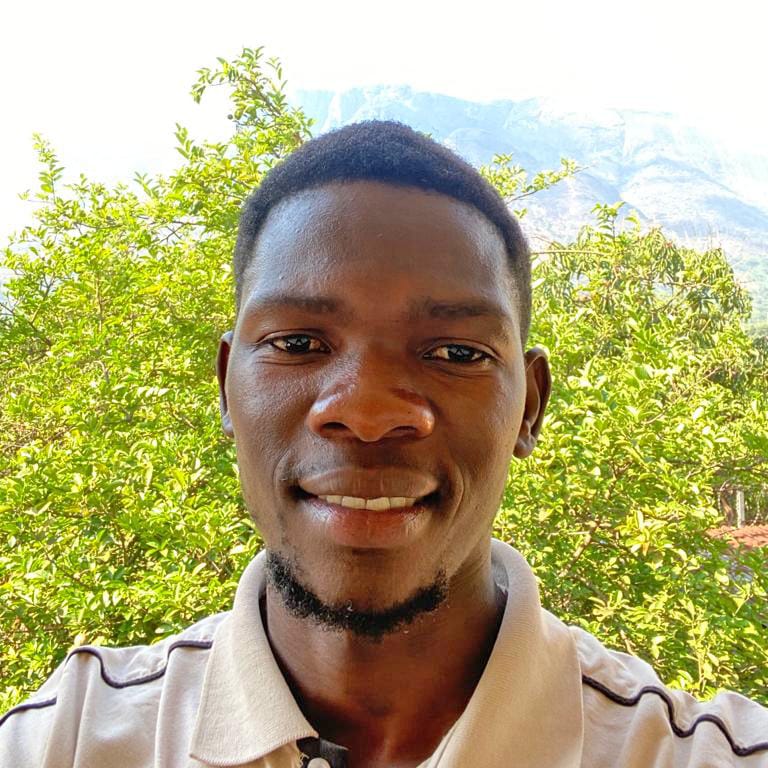 ---
Izaquiel Alfredo, Namuli Wiwanana Community Thriving Futures Coordinator | Mozambique
Izaquiel Alfredo has been working at the intersection of agriculture, livelihoods, forest conservation, and community development his whole life. He joined Namuli Wiwanana and Legado in 2023 as our Community Thriving Futures Coordinator. He has worked as a manager in extension services to farmers across varied types of subsistence and profit crops including maize, soybean, tomato, and fruit production and as a laboratory technician for macadamia quality control. In 2020, he joined a seed processing partnership, and in 2021 he worked on a river conservation and reforestation project with the Sustenta Initiative by the Mozambican Government. He is currently enrolled at Dom Bosco Higher Institute, where he received a scholarship to study Agricultural Engineering.
Izaquiel has a passion for supporting communities to create their own solutions, and in the last two years he launched his own local cooperative – Cooperative for Integral and Sustainable Development (CODIS) – to support young people to be the drivers of their communities' own development and to use their strengths to develop themselves. CODIS involves 10 recent graduates from the Agricultural Engineering field who focus on seeking new agricultural alternatives to enhance production while conserving the environment. Around the same time, he ventured into starting his own business, investing in mango production and poultry farming. Today he owns approximately four hectares of land for this purpose.
Izaquiel speaks Lomwe fluently, is a skilled motorcycle driver, and is also knowledgeable about tree planting. In the past two years, he has helped set up our community tree nurseries and trained our nursery volunteers in seed and tree reproducing techniques. As a Community Thriving Futures Coordinator, his greatest dream is to build a meaningful legacy, with every action and choice shaping the landscape of his influence. For him, this legacy is not just about leaving a mark but about lighting the way for others, inspiring them to become builders of a better world as well.
Izaquiel was born and raised in Gurue, Mozambique and lives there today with his young family.