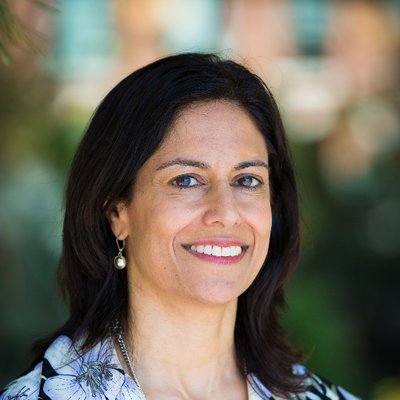 ---
Namrita Kapur: Environmental, Social and Governance Leader| Impact Investor
A notable environmental, social and governance (ESG) strategist and former investment banker, Namrita Kapur combines financial acumen with ESG impact assessment and advisory expertise. Currently, she is a lecturer teaching sustainable finance at the Yale School of Management; advises the National Geographic Society on its philanthropic impact investing strategy; and consults to several philanthropists, including the founders of one of the oldest venture capital firms and of a Fortune 500 company.
With over 20+ years of ESG expertise engaging and advising publicly traded companies such as ATT, BLK, SBUX and WMT, Namrita brings a unique perspective to the board room. She has directed strategy for identifying, articulating and implementing ESG goals on issues ranging from corporate water use and climate competent boards to greenhouse gas emission reductions and eliminating chemicals of concern. Further, as a former legislative director of environmental policy, Namrita brings a demonstrated track record of helping companies identify policy engagement opportunities that are core to business strategy and thereby provide a competitive advantage. In addition, she has guided C-suite decision making regarding supply chain risk mitigation, using data to reveal opportunities that both mitigate risk and drive next-generation innovation.
Namrita began her capital markets career by launching and leading the alternative energy franchise at the investment bank Adams, Harkness & Hill, now Canaccord Genuity. Her team became known for its accurate calls on battery, flywheel, fuel cell, solar, and, wind stocks. Within 3 years, the new franchise was generating $6 million in revenue; won the private placement business for First Solar; and was a top Fidelity vote getter. As part of her role, she worked closely with the CIO of the affiliated Winslow Management Company to develop its signature environmental products like the Winslow Green Growth Fund.
Namrita is best recognized for being second-in-command in developing the products and platform of Root Capital – an early leader of the impact investing space. She grew Root Capital from $5 million to $40 million of assets under management and expanded its operations from five countries in Latin America to 30 countries across three continents to serve more than one million agricultural households.
She was instrumental in helping develop collaborative trade associations in the impact investing space such as the Global Impact Investing Network, the Aspen Network of Development Entrepreneurs, and the Finance Alliance for Sustainable Trade. She also successfully managed the process to separate Root Capital from its parent organization to create its new governance structure as a tax-exempt charitable organization. Under her leadership, the organization won three FAST Company Social Capitalist Awards, the Skoll Award for Social Entrepreneurship, and the Yale-Goldman Sachs Nonprofit Ventures Competition.
As Managing Director of EDF + Business – the arm of EDF which accelerates innovation in the private sector — she built and led EDF's sustainable finance strategy. In that role, she worked with Blackrock, Carlyle, KKR among other leading financial players and developed EDF's partnerships with four $100 million impact investment funds.
In her entrée to philanthropy, Namrita developed and implemented Eileen Rockefeller Family Foundation's approach to organizational development. This involved establishing a partnership with the Ford Foundation's $1 billion BUILD program and working closely with grantees to develop 3-year business plans and organizational strengthening strategies.
Namrita is an angel investor in the Portfolia fund of funds, which focuses on educating and activating female angel investors. She is also a member of Pipeline Angels, since graduating from their angel investing boot camp in 2015.
Namrita served as Board Treasurer of the Environmental League of Massachusetts from 2010-2016. She holds an MBA and a MA of Environmental Management from Yale University, and a bachelor's degree in Molecular Biology from Princeton.