---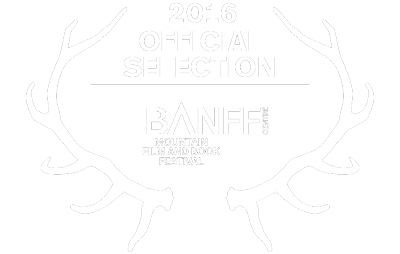 --- --- ---

---
---
SHOWINGS
More showings added weekly.
Contact team@namulifilm.com to request a showing/event.
Note–we'll be heading to other US destinations, Canada, as well as over to Europe and Africa in late 2016 and early 2017 to share Namuli. Stay tuned, this is just the beginning!

---
July 20th-24th, 2016
Adventure Outdoor Festival: Bolzano, Italy
September 22nd-25th, 2016
Ladek Mountain Film Festival: Ladek, Poland
September 30th, 2016
US Whitewater Center, Charlotte NC: 7:00 PM | Details
October 11th- 15th, 2016
Instidoc: Maputo, Mozambique
October 12th- 16th, 2016
International Festival of Mountain Films: Poprad, Slovakia
November 10th- 12th, 2016
Adventure Film Festival Horyzonty: Trencin, Slovakia
December 11th, 2016
Livingston Film Series: Livingston, Montana, Shane Center
Proudly Shown at the Following Film Festivals
Telluride Mountainfilm World Theatrical Premier (May, 2016)
Telluride, Colorado
Details
European Premiere: CinemAmbiente (June, 2016)
Turin, Italy
Details
African Premiere: Maputo Biofund Event, Mozambique (June, 2016)
Successful USA Community
Film Tour March – April, 2016


Thanks to the 2,000+ people who came out to  the dozen events in March and April from Seattle to Berkeley to New York City to launch the film. We loved sharing Namuli with you and are excited to announce more dates for film festivals and community events soon. 
---
ABOUT
---
Namuli is a community-backed film about the spirit of exploration and what happens when a team of rock climbers, biologists, and conservationists sets off on an unconventional expedition into one of the world's least explored and most threatened habitats.
The film follows an international crew as they push the bounds of friendship, climbing conventions, and scientific research on the 2,000-foot granite face of Mozambique's second highest mountain, Mount Namuli.
The film features expedition leader Majka Burhardt, a professional climber, author, and social entrepreneur, professional climber Kate Rutherford, Brazilian entomologist Flavia Esteves, South African entomologist Caswell Munyai, Mozambican herpetologist Harith Farooq, and Mozambican conservationist Geraldo Palalane.
---
PRESS
---
"Legado promises to be a portable paragon for land and habitat protection in Earth's threatened places."
"The beauty of Namuli, combined with the passion of all the people who love her, shines through in this inspiring documentary."
"Beauty in a Blurry Photo – Merging climbing, science, and conservation in Mozambique"

"As adventurers we have the power to bring an edge to the conservation discussion, and with that comes a responsibility."
---
NAMULI PRESS KIT
Press Releases, High-Resolution Photos, Trailer MP4
Mount Mulanje conservation trust • black diamond • la sportiva • innate gear • biolite • pensao gurue
• edelweiss • jane b cook 1992 charitable trust • Mountainfilm Commitment Grant
---
CREDITS
NAMULI is a Ukalene Productions Film
Produced and Directed by
Majka Burhardt
Sarah Garlick
Paul Yoo
Written By

Fitz Cahall
Sarah Garlick
Editorial Director

Fitz Cahall
Edited by
Jacob Bain
Director of Photography
Rob Frost
Original Score by
Jacob Bain
Cinematography by
James Q Martin
Executive Producer
Majka Burhardt
---
Namuli, through a Next Gen's Lens
---
A web video about the 2014 Namuli expedition featuring the Positive Tracks Next Gen ambassadors. This short carries a targeted message for young people about the power of collaboration, following one's passion, and having an impact through physical activity.
This short is produced in partnership with Positive Tracks , a national nonprofit who helps young people get active and give back using the power of sport (and adventure).