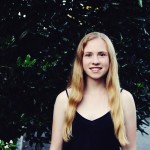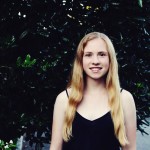 Catherine Kimmel, Positive Tracks Next Gen | High School Student, New York: I am inspired to join the Symposium because it the opportunity to join a world-class team that is focused on making connections between the environment, the community, and climbing is remarkable. In fact, the chance to learn and explore with this team, while combining conservation, science and adventure, is truly a once in a lifetime chance. For many years I have also hoped to travel to Africa. As such, the content and timing of this trip are a perfect fit in my life right now.
My passions in life include travel, sports, my family, and the outdoors. My dream major could include elements of these passions. For instance, a degree in environmental sciences would be a great fit with my interests in conservation, travel and the outdoors, as well as dovetail with my favorite science class: biology. As a sophomore in high school, I still have some time to contemplate a college major, but I feel this trip to Africa will be very informative and inspirational.
(Catherine is one our of Positive Tracks Next Gen's. Read more below, and support Catherine's fundraising goal here.)
What's a Positive Tracks Next Gen? These are our Next Gen's who are 23 and younger and are
therefor qualified to have their fundraising dollars matched by Positive Tracks— a national, youth-centric nonprofit that helps young people get active and give back using the power of sport and adventure. In 2015 Positive Tracks, together with our outdoor industry partners, will double every dollar Next Gen Symposium participants fundraise until we have $90,000 for innovative integrated conservation.
Read more about our Positive Tracks Challenge Grant and get involved here
LEARN MORE AND JOIN US Amplify the Namuli Effect: Contribute to the 2015 Next Gen's goal with a tax-deductible contribution.  Every dollar raised is focused on building new approaches to African conservation, starting with the peak that launched it all—Mount Namuli. You can contribute to each person's individual goal with the link at the end of their profile above, or to all of them here: