If Charlie Harrison had followed a traditional timeline for a 19 year old, he would have spent this May finishing up his freshman year of college. Instead, Charlie spent May doing the second ascent of a 2,000' rock climbing route up Mozambique's second highest mountain, catching frogs by headlamp on nighttime science river explorations, and listening to the community of Carruca speak about their vision of a future on the flanks of Mt Namuli.
And Charlie, a Positive Tracks Youth Ambassador on the Lost Mountain Expedition, isn't done yet. Positive Tracks, a national, youth-centric nonprofit that helps young people get active and give back using the power of sport and adventure, awarded a youth fundraising challenge to Lost Mountain with the promise to match every dollar raised for Lost Mountain by Next Gen climbers, ages 23 and under. Charlie starts Williams College on August 25th. Williams is 160 miles away from his home in Etna, NH. Charlie is hiking to school over the span of a week and raising money for the next steps of the integrated conservation future for Mt Namuli.
JOIN CHARLIE:
(By clicking above you'll be taken to a PayPal site to make your tax-deductible contribution to the Lost Mountain via our fiscal sponsor, Filmmakers Alliance, a 501c3)
We've just released a Music Video in honor and support of the youth fundraising effort:

Come 2015, you can catch Charlie in the upcoming Positive Tracks Next Gen Youth Video Short, as well as the full Lost Mountain Documentary.
In the meantime, what follows is Charlie's new blog and photos sharing his interpretation of the expedition and what it meant to him to be a part of the Lost Mountain Team:
Eclectic Emprise: An Adolescent's Experience With Innovative Research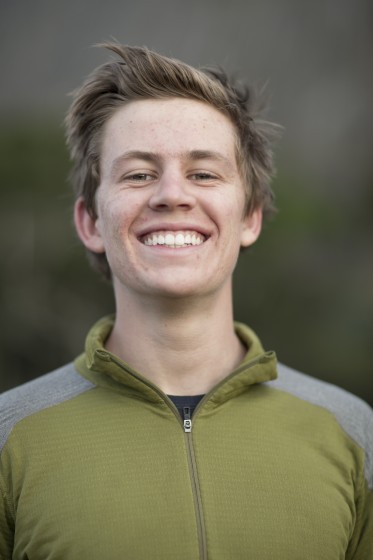 My name is Charlie Harrison, and earlier this year I was given the opportunity to take part in a remarkable expedition. The Lost Mountain Film Project proved original in creation, wild in execution, and will hopefully prove monumental in influence. This one-of-a-kind adventure combined diversity with experience and aptitude into one group of individuals that worked tirelessly together to accomplish multiple goals. These motives stretched from exploring the frontiers of rock climbing on Mt. Namuli to achieving biological discoveries in remote areas to perpetuating the socioeconomic growth of the communities surrounding Namuli in a sustainable fashion. To say that these goals were all met over the course of our team's month-long expedition in Malawi and Mozambique would be an understatement, but the Lost Mountain is far from complete. Even though we wrapped up all of our in-field work by the end of May, the most important aspects of the project have yet to come. Through the production and distribution of media shot on spot of the project, we are aiming to share our crazy adventures and discoveries with the masses.
Being in the midst of the digital age allows for novel discoveries and ideas such as these to be spread both efficiently and effectively, and this is exactly how we intend to inspire people like you. From the minute you delve into the depths of Lost Mountain, you will be enthralled by the ease with which such diverse people from so many backgrounds and fields can come together and tackle world issues. By immersing yourself and others in all that this project has to offer, you will be moved, but most importantly, you'll be making a difference. I would be honored if you join Positive Tracks and me in fundraising for the continuation of this awesome project. Make your tax-deductible contribution using the link in the introduction above and help me meet my challenge.
So, to explain a little more about who I am and my role in this project, I am a nineteen-year-old male on the tail end of a gap year that I spent hoping to learn something about myself by gaining real-world experience outside my niche. For the last 12 years of my life, I have been competing as an alpine ski racer, and for the last five I have been doing it at a very high level that requires year-round on-snow training and physical preparation. Needless to say, my schedule was so centered on this athletic pursuit that I found it nearly impossible to get in touch with or nurture any of my other interests in life. During my senior year of high school, I came to the realization that skiing wasn't my sole purpose, nor was it my most valued one, and so I decided to take a year in which I would still ski, but would also be able to fill up my spare time with novel experiences in the absence of school. That was when I found out about Lost Mountain.
I've only known Majka Burhardt (the founder of the Lost Mountain) for about a year now, but I have known her husband Peter Doucette for much longer — he was my initial connection to the project. Being the incredible mountain man and rock guide that he is, I had the opportunity to climb with him several times prior to learning about what his wife had planned for the fall of 2013. When I was emailing Peter to see if he had any free days to go climbing in November between two of my ski camps, he told me that he would have to be working full-time while Majka was out on this crazy adventure in Africa, so probably not. I asked him a bit more about this "adventure," which he filled me in on, only to remark at how bummed he was that he couldn't go on it himself. I felt bad for him, and I was very also interested in what this trip had to offer, but being the non-creative person that I am, it never even crossed that this was my opportunity to get involved until I informed my mother (thank you Mom). She came up with the idea that we could employ Peter to guide me as a part of this team since I wouldn't be able to hold a professional position on it (which works well as he is an IFMGA Mountain Guide). That way he gets to immerse himself in his wife's most notable brainchild to date, and I get to have the gap-year experience of a lifetime. It was a total win-win, and within a week we had it all set up with Majka: I was to come along for the Mozambique portion of the trip and grant my energy and enthusiasm to all aspects of the project in exchange for what would become the most meaningful experience of my teenage years.
So, after being delayed six months due to domestic unrest in Mozambique, we finally made our way across the Atlantic to the southeast side of the African continent this May. Within my first day of arrival (after nearly 36 hours of travel), I was already being thrown into a circus of events to prepare for our two-week stay in the field. I had missed out on portion of the trip that had taken place on Mt. Mulanje in Malawi the week prior, and with a rare combination of jet-lag, culture shock, and being in the midst of my recovery from clinical depression, I was moving at best about half the speed of my fellow teammates including Peter, who flew over with me (the guy never seems to fatigue), as we ran about the streets of Blantyre shopping for every last item followed by packing (and re-packing, multiple times) and navigating all the other logistics of our trip to the mountain. By some miracle, we made it out of there and up into our high camp a week later after a series of equally, if not more hectic days that included extremely rough road travel, flat tires, impassable bridges, more repacking, motorbikes, porters, and lots of Pringles to keep everyone happy and lively through it all. Although it was difficult, the travel turned out to be one of the most satisfying parts of the trip for me once it was complete. I have this vivid memory of myself sitting on the back of a motorbike driving up a hillside in the twilight as I munched on some sugar cane, and first seeing Mt. Namuli come into view, producing in me an overwhelming sense of relief, understanding, and euphoria as we cruised along. From that moment on, I knew this incredible mountainside was going to change my life.
For two weeks, I continually caught glimpses of my future as I navigated the cliffs with the climbers, the forests with the scientists, and the cameras with the media team. There were many important moments throughout it all, which you can read about in more detail in the Lost Mountain press release available on the web site, but I'll give you a general sense of what was accomplished. Our team established a climbable route up the southwest face of Mt. Namuli, introduced and planned an integrated conservation study with the local community, and demonstrated the biodiversity of the region by logging many new species into the books for both Namuli and the greater area of Mozambique/Southern Africa. Not to mention the fact that much of this was caught on film. I got to experience monumental discoveries, see the beauty of the world in its purest of forms, and venture into the unknown, all on a daily basis. I sincerely hope that the upcoming films and media to be released will encourage people to branch out and get a sense for what these experiences feel like. I strongly believe that the resulting sensations I felt will prove more and more important in a modernizing world that simultaneously calls for protection.
For me, the Lost Mountain was ideal; it was a period of my life filled with passion, opportunity, and wildness. Plus, over the course of those three weeks, I have never felt a greater sense of worth, purpose, and genuine interest in what I'm doing. I could not have asked for a better experience on my year off and I thank each and every person who gave up their time for our cause, from the people I met along the way who inspired me to the friends and family who donated to our cause, but most importantly the team itself.  I have never been surrounded by such hard-working, passionate, selfless, and enjoyable people as you all. To you all I say: You guys are the future, you are the most incredible group of individuals I have ever met, and I thank you all from the bottom of my heart for every little thing that you taught me along the way. I will always view this trip as a major turning point in my life, and I can honestly say that I attribute this reality to you more than anything else. Keep it real y'all, and Majka, if you ever decide to make a sequel, you can count me in!
(See more photos below)
-Charlie Harrison, August 15th, 2014