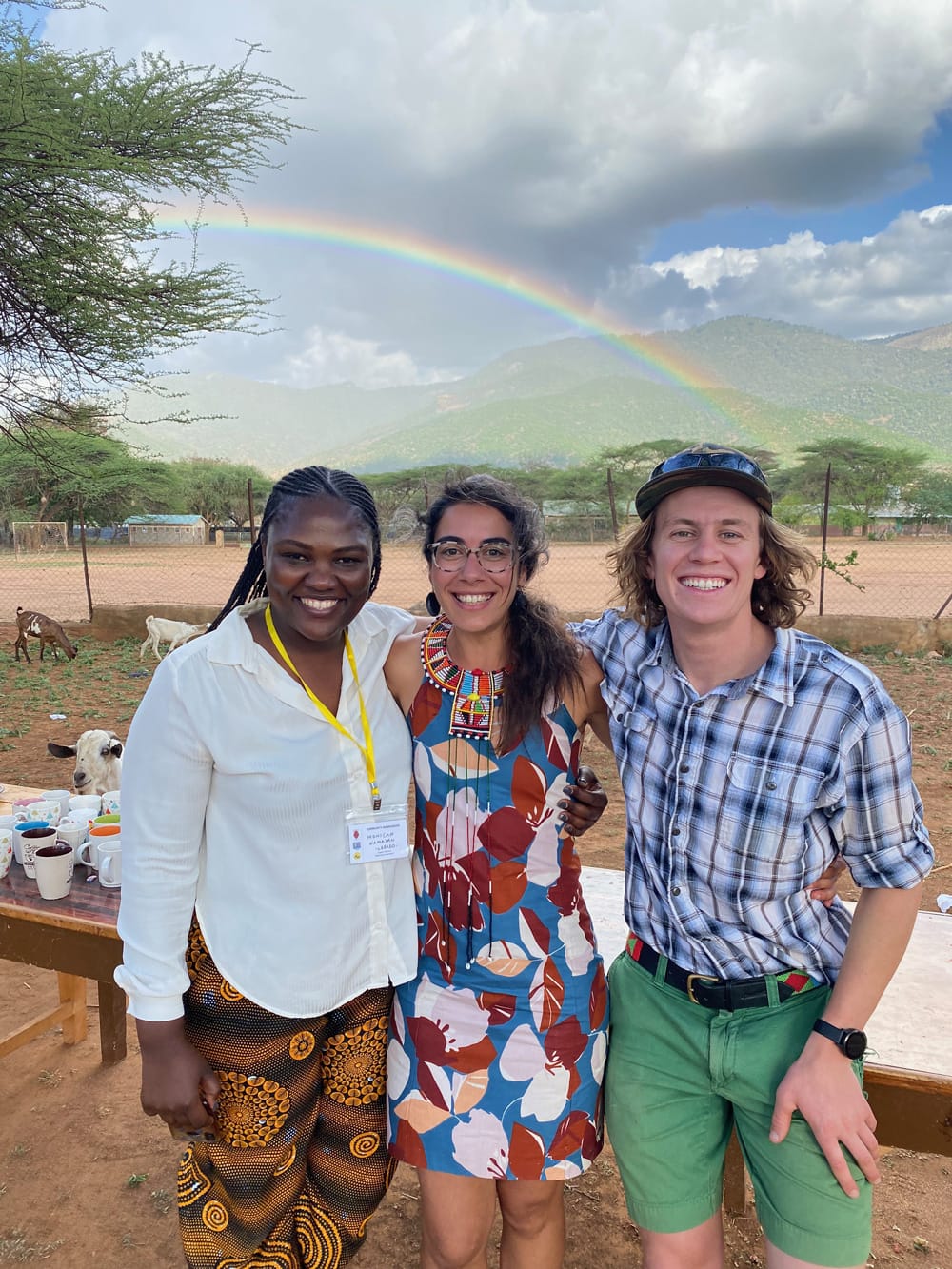 In November 2021, Charlie Harrison joined the Legado team in Kenya for ten days of connection, creativity and adventure on our most recent Legacy Expedition. Alongside other friends of Legado, Charlie helped to host our signature three-day Legacy Workshop with leaders from the Samburu communities.
During my time in Wamba, Kenya with the Legado team, I witnessed Legado embarking on a significant new journey. The organization has spent the last decade in Mozambique learning how to help rural communities define and drive their own stable futures through meaningful conversation and action. Over that time, the team has worked out a conceptual model for how to go about this in virtually any location, and their partnership with the Namunyak Conservancy in Kenya marks their first application of that model in a new region, with attention to entirely different communities. As a result, Legado is now working closely with Namunyak's Samburu communities in a way that is both thoughtful and meticulous.
One of my most important realizations about Legado on my trip occurred while Pete Vorbrich (chair of Legado's board) and I were helping facilitate a round-table discussion on the topic of governance. Our task was to identify the assets and challenges at play in the local systems of governance pertaining to everyone at our table, which was a broad group of people, some of whom had never met. I found that everyone was eager to chime in about the relevant dynamics in their various communities, and they promptly reached consensus about the big picture elements of current governance that were helpful going forward, as well as those that needed addressing. 
In this moment, I saw very clearly how the Legado team's careful framing of such conversations puts a unique spin on community problem solving that leads to consensus and forward thinking. I was amazed at the positivity and profound thinking at the table during this conversation and many more that followed, and I believe that Legado is on to something — this model could be replicated anywhere for just about any group of people, and benefits will ensue. 
Since leaving Kenya, I have been hoping that Legado can run a version of their Thriving Futures™ Model in my home community of Bozeman, Montana one day. For now, they are focused on growing their impact in Kenya, other African countries, and Latin America—but give them another decade and who knows where they'll be!
Charlie Harrison is a long time supporter of Legado alongside his family. He lives in Bozeman, Montana where he is a bike mechanic and alpine ski coach. In his free time, Charlie does a variety of backcountry sports and is training to become an AMGA Ski Guide.