Legado:Namuli is Legado's flagship program working with the communities encircling Mount Namuli, Mozambique, a key biodiversity area.
---
In 2014, we brought together world-renowned scientists, local community activists and conservation leaders, and an international climbing team to work collectively to secure a thriving future for Namuli and the people who depend on it — and Legado's work to activate the power of legacy was born.
Today, our Legado:Namuli team works daily with the 10 communities and 12,000 people on the mountain to advance toward their defined legacies. As a result of this partnership, 100% of communities now hold official titles to their land, new sustainable agricultural practices have been adopted—resulting in increased yields, diversified production, and improved food security, farmers have greater market access for their products, and health care access increased by 225% during the COVID-19 crisis. Our work has also helped advance Mount Namuli's protection, as it is now slated to become one of Mozambique's first Community Conservation Areas. Other Thriving Futures™ solutions are also underway. 
Why Mount Namuli?
Legado was born in Mozambique on Mount Namuli, a sky island which rises sharply out of the plains. Because it is not attached to a mountain chain, Mount Namuli provides habitat to unique species, flora and fauna and is also the ancestral home to the Lomwe people, holding significant cultural, social and economic influence in the lives of millions.
Decades ago, the communities encircling Mount Namuli lived in harmony with the mountain. However, poverty, climate change and growing populations have pushed communities to seek resources and arable land further and further up the mountainside. Unsustainable natural resource use and agricultural practices were threatening the mountain's unique biodiversity—specifically through the conversion of forests and grasslands for subsistence and local market agriculture. This threat to biodiversity also posed a significant threat to the long term well-being of the local communities.
Biologists and conservationists from around the world have identified Mount Namuli as a global conservation priority. It is designated as a Level 1 Priority Key Biodiversity Area by the Critical Ecosystem Partnership Fund, an Important Bird Area, an Important Plant Area, and an Alliance for Zero Extinction site. Read the latest scientific publications about Mount Namuli's unique biodiversity on our resources page.
 In 2014, Legado and Mozambican conservation organization LUPA became the first groups to work with Namuli communities to create a vision for their future and the future of their mountain and its resources. In 2019, French organization Nitidae joined the Legado:Namuli consortium. Today, Legado works alongside Nitidae in complementary programming to support Namuli communities achieve their goals for their mountain and their lives.

About Namuli POPULATION:
12,000 Lomwe people SIZE:
53,000 ha of montane forest, grasslands, shrublands MAJOR LIVELIVHOODS:
Smallholder agriculture ICONIC WILDLIFE:
numerous endemic and threatened species such as Namuli apalis (Mozambique's only endemic bird) CONSERVATION VALUE:
a flagship sky island, which are home to 3% of Mozambique's landmass but 30% of its biodiversity


---
Explore Namuli Today
We've teamed up with Google Jump and filmmaker Ross Henry to create a 3-minute Virtual Reality film, Mountains = Water = Life, to take you right to the heart of the mountain.
Mountains = Water = Life tells the story about the power of one mountain and its water — tracking water from the rainforests on top of Mount Namuli all the way on its journey to the Indian Ocean — 200 miles away. Need another reason to check it out? It's narrated by the Queen of Namuli herself.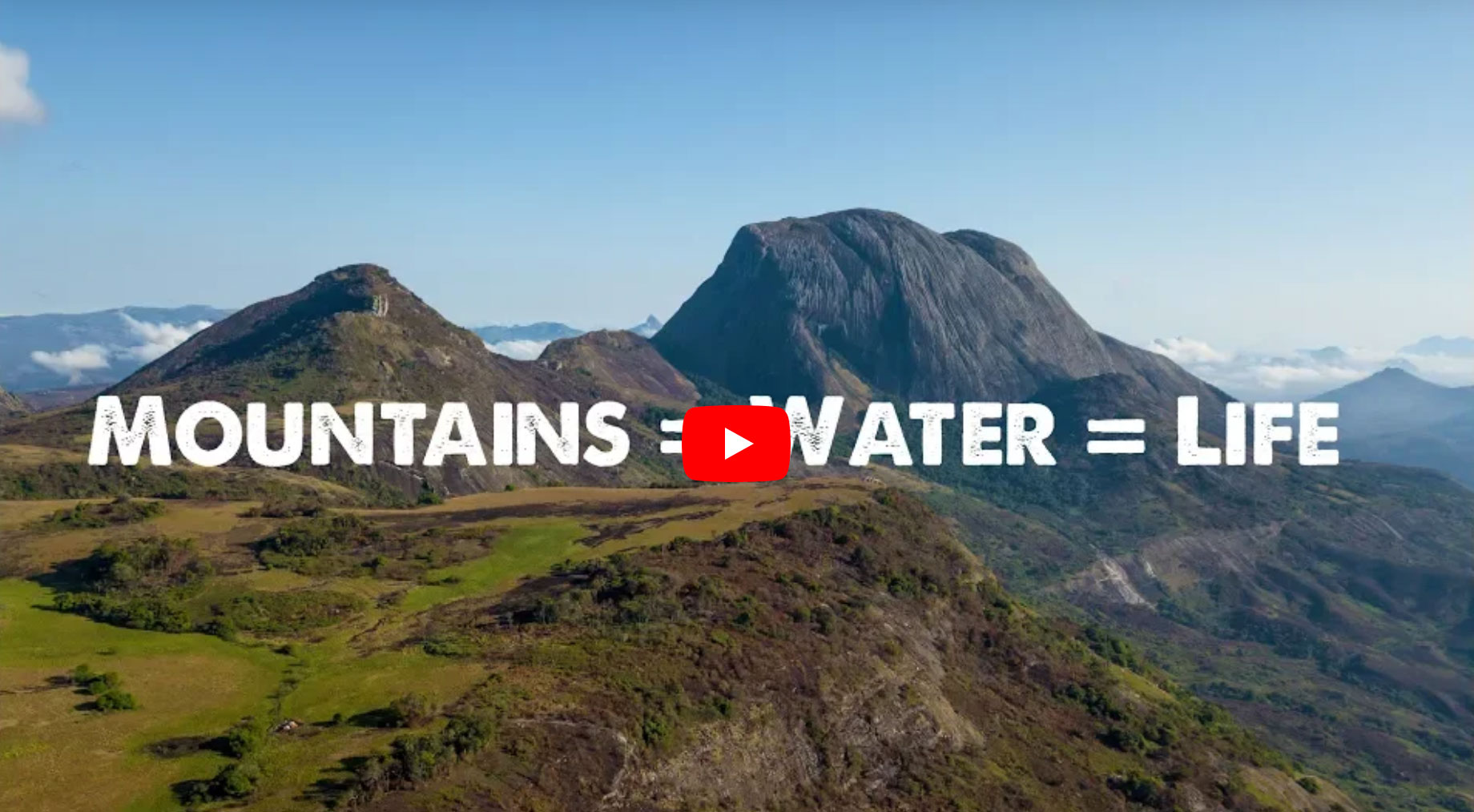 So, get your VR goggles ready and check the film out in English above or, you can see the film in Portuguese here. If you don't have VR goggles, no worries at all – you can still check out the film on YouTube and explore the 360 view of Mount Namuli by clicking and dragging around the screen.
Tackling Climate Change with Cool Earth
---
Cool Earth supported Legado to develop sustainable agricultural practices and beekeeping and build local capacity to diversify income streams, empower local leadership and help preserve the critical ecosystem.
In this short film, Cool Earth highlights how slash-and-burn itinerant agriculture is the main driver of forest and wildlife loss in Namuli and how Cool Earth, Legado, and the local people who call the mountain home are rising to the challenge of addressing it to make a more sustainable future for all.
---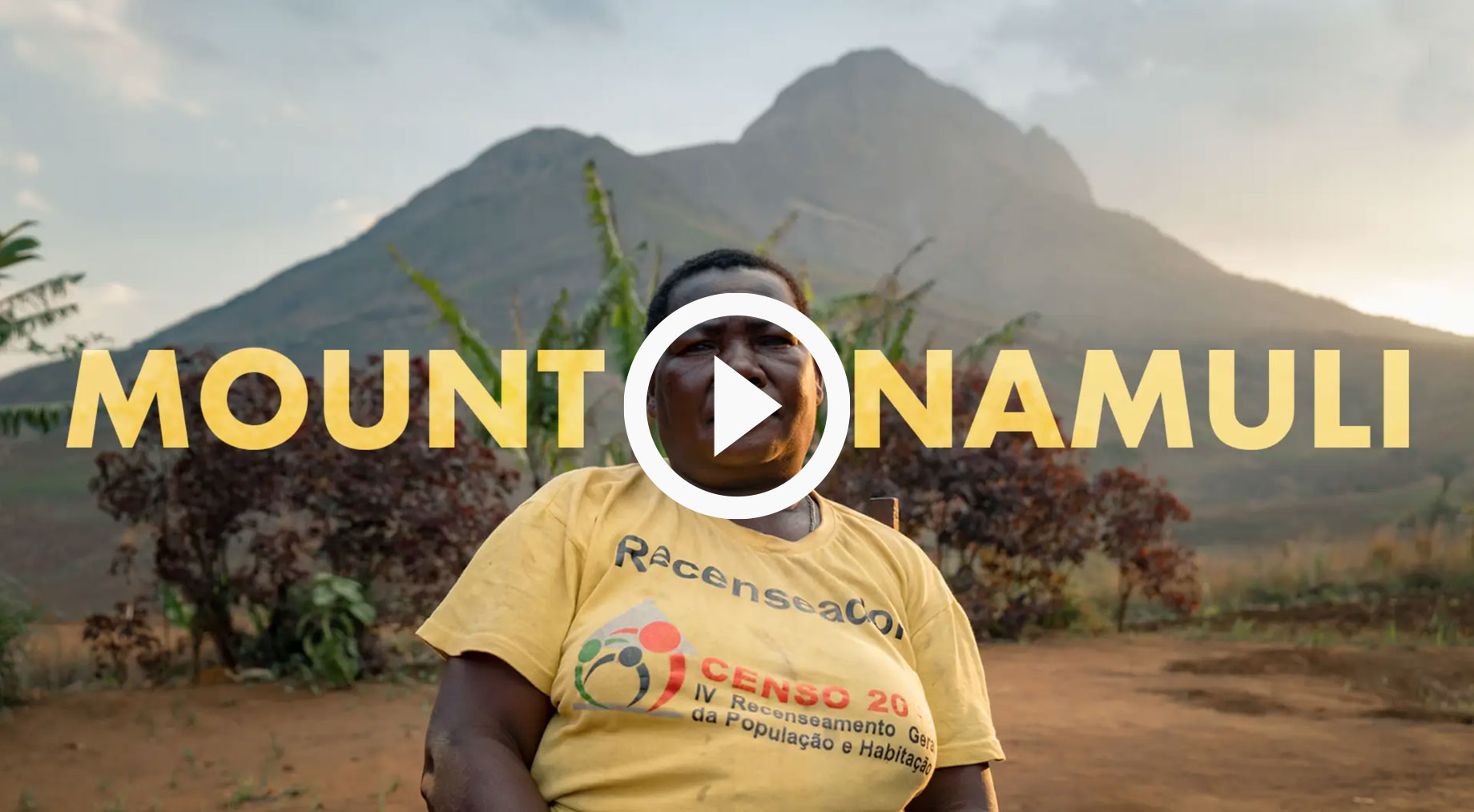 ---