---
Legado offers a new, dynamic approach to conservation that creates Thriving Futures— where people live in thriving places. Our strategy revolves around the understanding that collective futures are largely determined by daily decisions at the individual level. Our work begins with, and continuously amplifies, Personal Legacy, or Legado, in Portuguese and Spanish.
Here's how we support Legacy-based Thriving Futures: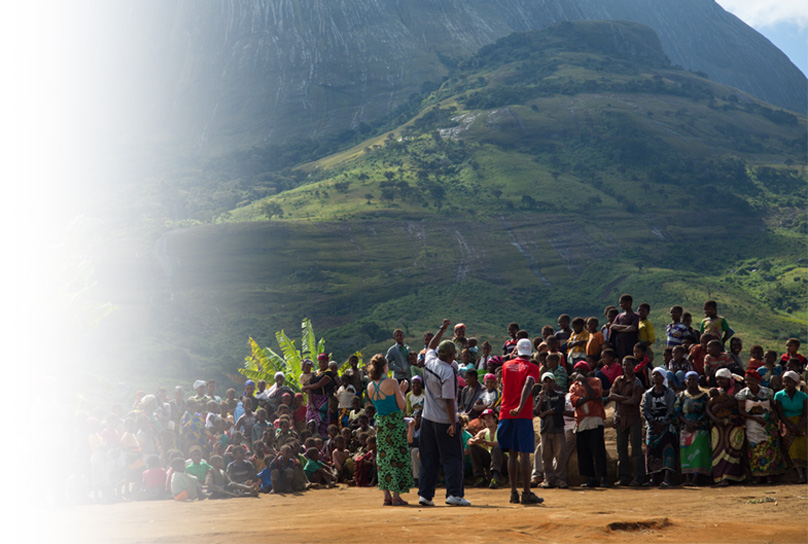 ---
---
The Legado Model
What started in the most remote and biodiverse mountains of Africa's Great Rift Valley is now spreading across the globe. Today, backed by some of  the world's most influential conservation funders and decision-makers, Legado deploys an innovative and holistic approach to address complex conservation challenges — our result is Thriving Futures.
---
---
Realizing a Thriving Future in a globally prioritized biodiversity area means recognizing the interdependence between environmental health and the well-being of people— made up of education, health, income/economics, land and resource rights, and culture. Only when these interdependent needs are met will a Thriving Future materialize for a community and its surrounding biodiversity.
---
The core of Legado's work

is with the people who call biodiversity-rich ecosystems home. When we work with local people to envision, and then build, a legacy for themselves, their community, and their land, a Thriving Future can take shape. Achieving that Thriving Future together forms the backbone of Legado's work and sustainable impact.
Realizing a Thriving Future in the world's most critical and endangered biodiversity sites requires all of us.
Legado disrupts conventional siloed conservation and development programming by

serving as the catalyst

for the collaboration among groups working in globally prioritized biodiversity areas. We form innovative collaborations that pursue holistic, legacy-based solutions that ultimately lead to Thriving Futures.
JOIN US TODAY
---
Read More About our Strategy In Action
---
---