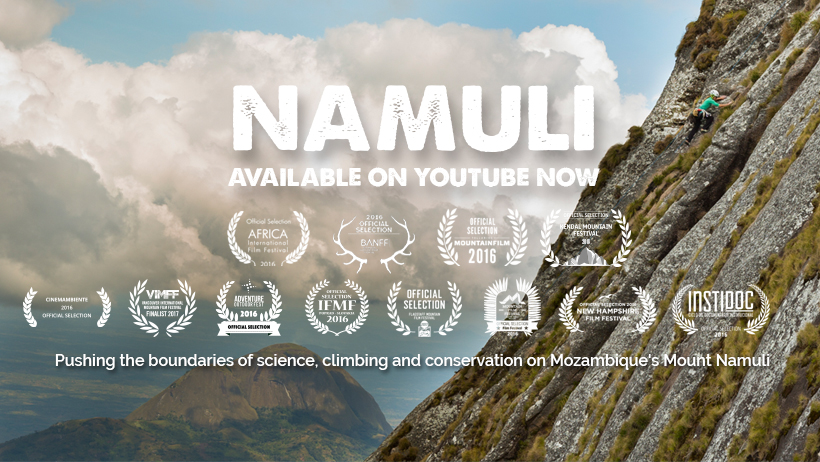 Today I'm honored to release Namuli worldwide on YouTube. 
---
Watch the film Today
---
Namuli is a film about the spirit of adventure and pushing the boundaries of science, climbing, and conservation on Mozambique's Mount Namuli.
The film follows our team on an unconventional climbing expedition that was spurred by curiosity. Curiosity about a granite rock face, and also about how to use climbing to unlock a brighter future for the people living on Mount Namuli and the environment they depend on to survive and thrive.
It is the expedition that kickstarted Legado.
After an international film tour that saw the film shared on six continents, in 11 countries on 37 stages, we are proud to share it with you today at the request of many donors and partners.
---
Watch the film Today
---
I would be grateful if you'd please forward this email to your community and share the film on Facebook and Twitter with #namulifilm.Together, we can inspire other people to support Legado as we all seek to protect the world's most threatened mountain ecosystems like Mount Namuli by empowering the people who call them home.Enjoy!