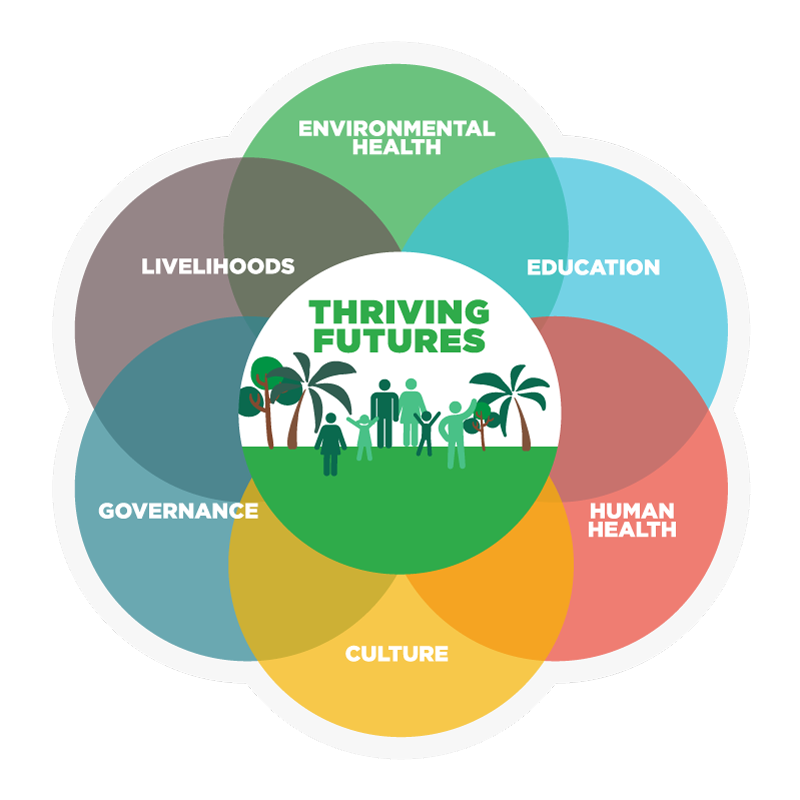 July- September 2023 Update
ACTIVATING THE POWER OF LEGACY SO THAT PEOPLE AND NATURE CAN THRIVE TOGETHER IN PURSUIT OF CLIMATE JUSTICE
Legado is a women-led, global nonprofit that works alongside Indigenous Peoples and local communities (IP&LCs) in places important for biodiversity (Kenya, Mozambique, Peru and growing) to ensure they have the tools, resources, and partnerships they need to design and implement solutions of their choosing that benefit both their communities and landscapes—an outcome we call Thriving Futures.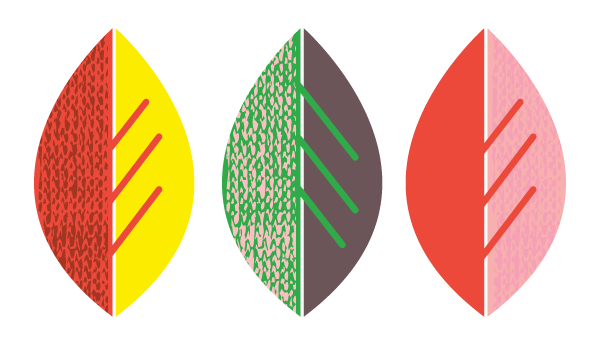 Thriving Futures in Action
Each of our partnerships are at a different stage of this co-creation process. Learn more about how the Thriving Futures process is being enacted in each of our partnership updates below.
On Mozambique's Mount Namuli, the Macunha community has co-developed a work plan for their health and education priorities and mobilized existing community networks to create community-led action, from manufacturing bricks to collecting water for a new health center.

The Futuros Vivos team in Peru continued its work with the Megantoni-Machiguenga Multisectorial Team to co-create the roadmap and work plan for the overall program.

The Ngilai community in Northern Kenya is in the end stages of integrating their Legacy Plan with their conservancy's Management and Development plan, which will guide the strategic direction for their activities for the next five years. Their work has set the stage for other communities across Northern Kenya to begin co-creating their own Thriving Future programs.
Legado:Namuli
is Legado's flagship program working with the Lomwe communities encircling Mount Namuli, Mozambique, a key biodiversity area. Namuli is where, in 2014, we began with a hard-earned $11,000 and a passionate international team of social scientists, biologists, and more. Since then our Legado:Namuli team has worked with eight communities and 24,000 people on the mountain to realize the legacies they have defined.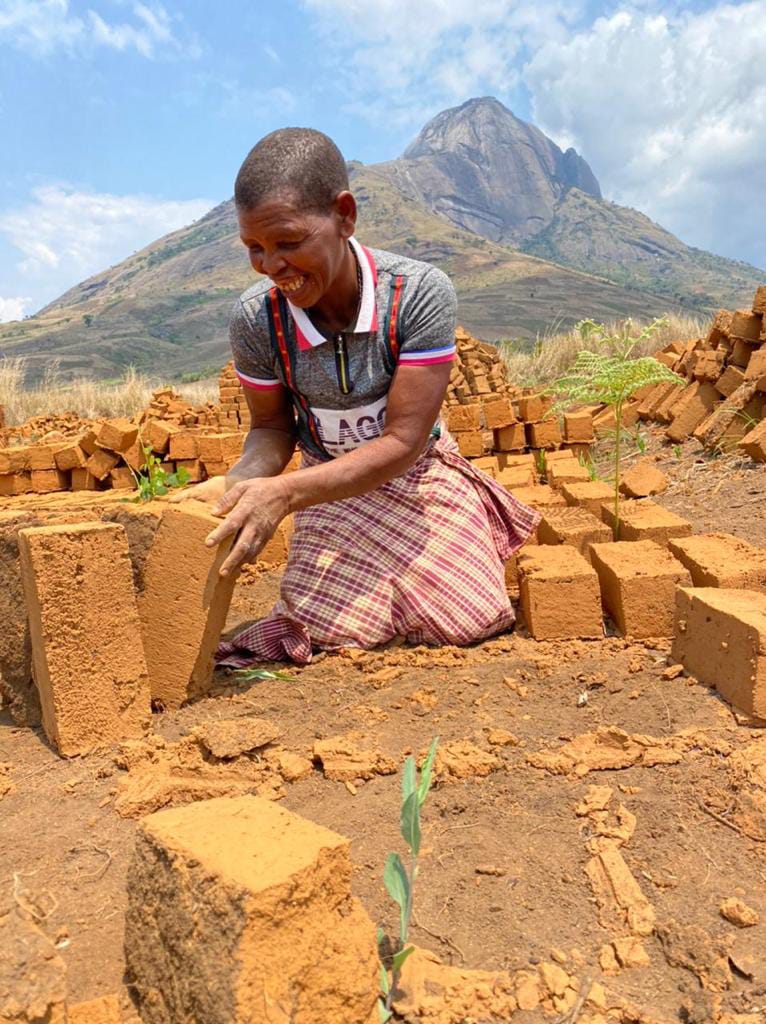 Above: Laying out community-made bricks for the new health clinic in Macunha | Legado
---
2014/2022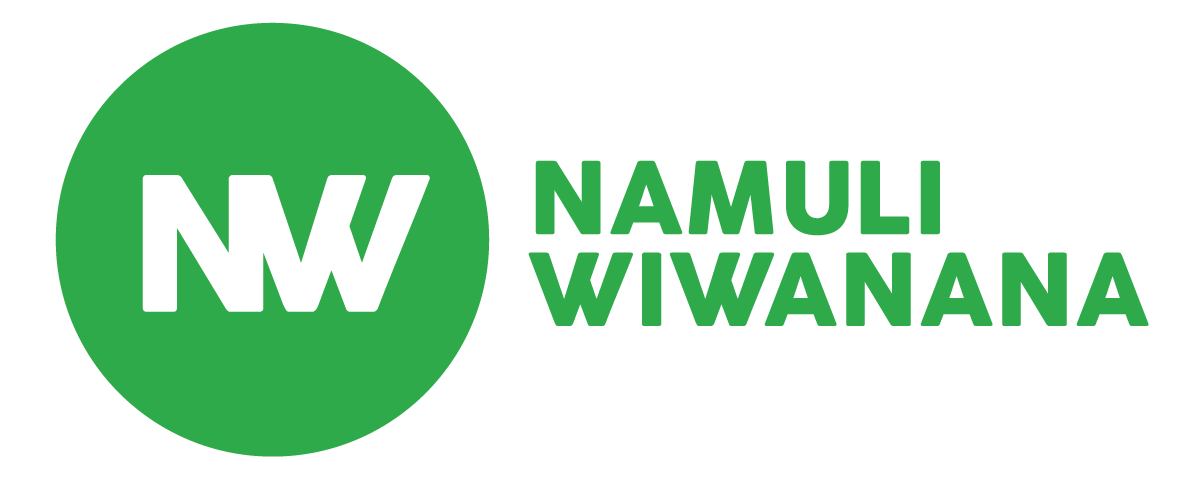 Namuli Wiwanana
---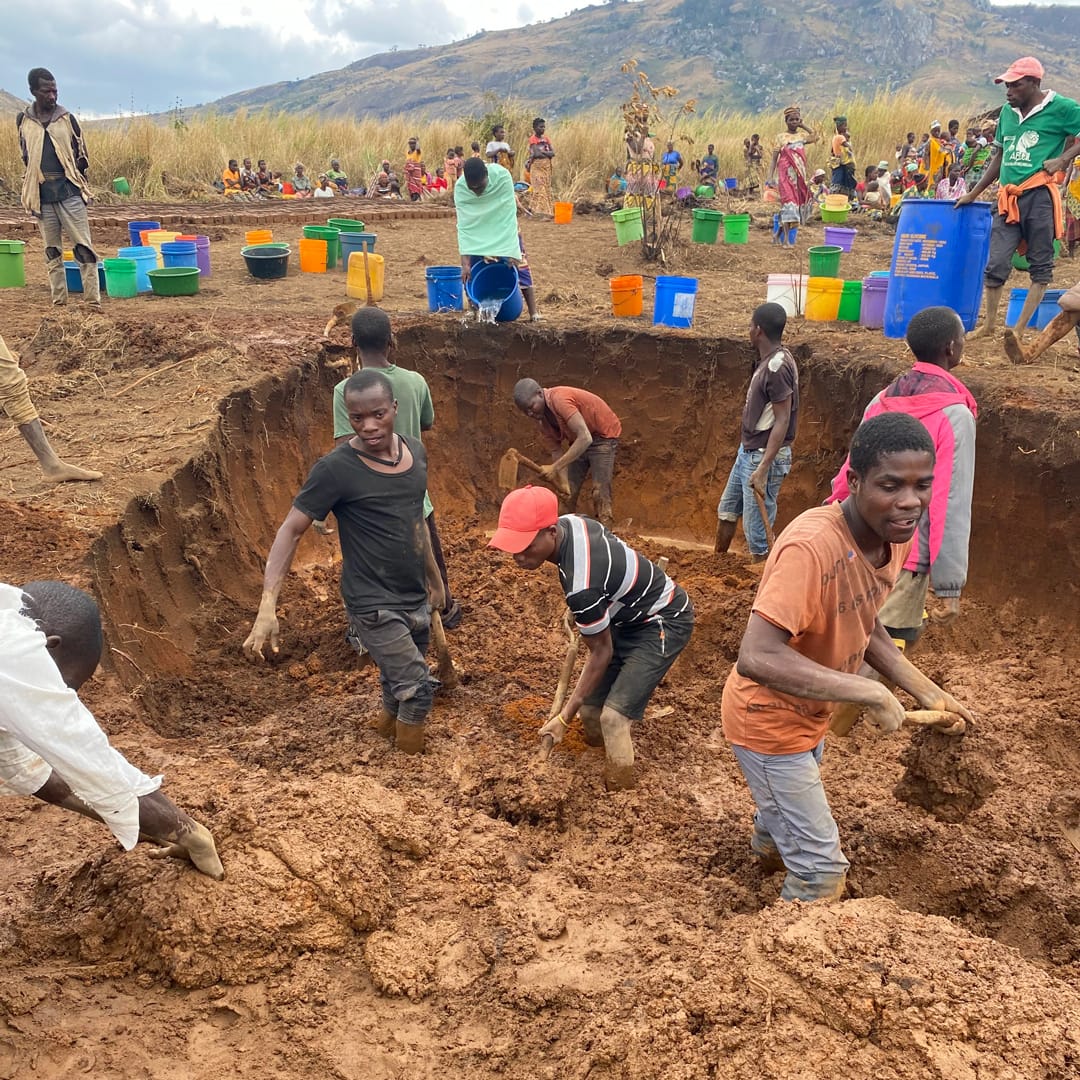 Preparing the site for the new health clinic in Mucunha | Legado
Recently, the Mucunha community of Mount Namuli finalized its work plan for their top two Thriving Futures priorities centered on healthy people and healthy forests, and education. The community, led by a team of community members elected from all its villages, has mobilized existing networks, including churches, political leadership, natural resource committees, and others, to take collective action on different activities in the initial stages of the work plan. This has included identifying and clearing the area for the construction of a new health center—a community-identified priority that will provide health care to more than 24,000 people in the region. The community has also manufactured 16,770 blocks to build the center and taken the lead on cooking, collecting water, and cutting wood to support its construction thus far.
"For us to have our vision and plan to build a local health clinic supported by the organization and our government is a very big deal. If I made it to this age, it is solely because of our medicinal plants and the grace of God, as I've known no vaccines nor any other type of medicine growing up. If this health clinic wasn't here for me, at least it will be for my kids. Now I feel we are not invisible anymore."
Up next, Mucunha is working to launch a new program to restore native trees in places important for traditional medicine and forest ecology—one of the many additional ways their health priority manifests 360º across their range of interconnected priorities.
See how a 360º community health priority is identified and
activated in our "Deep Dive" section below.
Yiasim Ee Ngilai
, which translates from Samburu to "Legacy for Ngilai," is a project created in collaboration between the Ngilai Community, Legado, the Ngilai Wildlife Community Conservancy, and Northern Rangelands Trust. The Conservancy is home to more than 11,000 primarily Samburu people and contains the core of the Mathews Range—a spiritual home of the Samburu, a key source of water for the surrounding valleys and the core grazing area that supports the livelihoods of its
stewards
.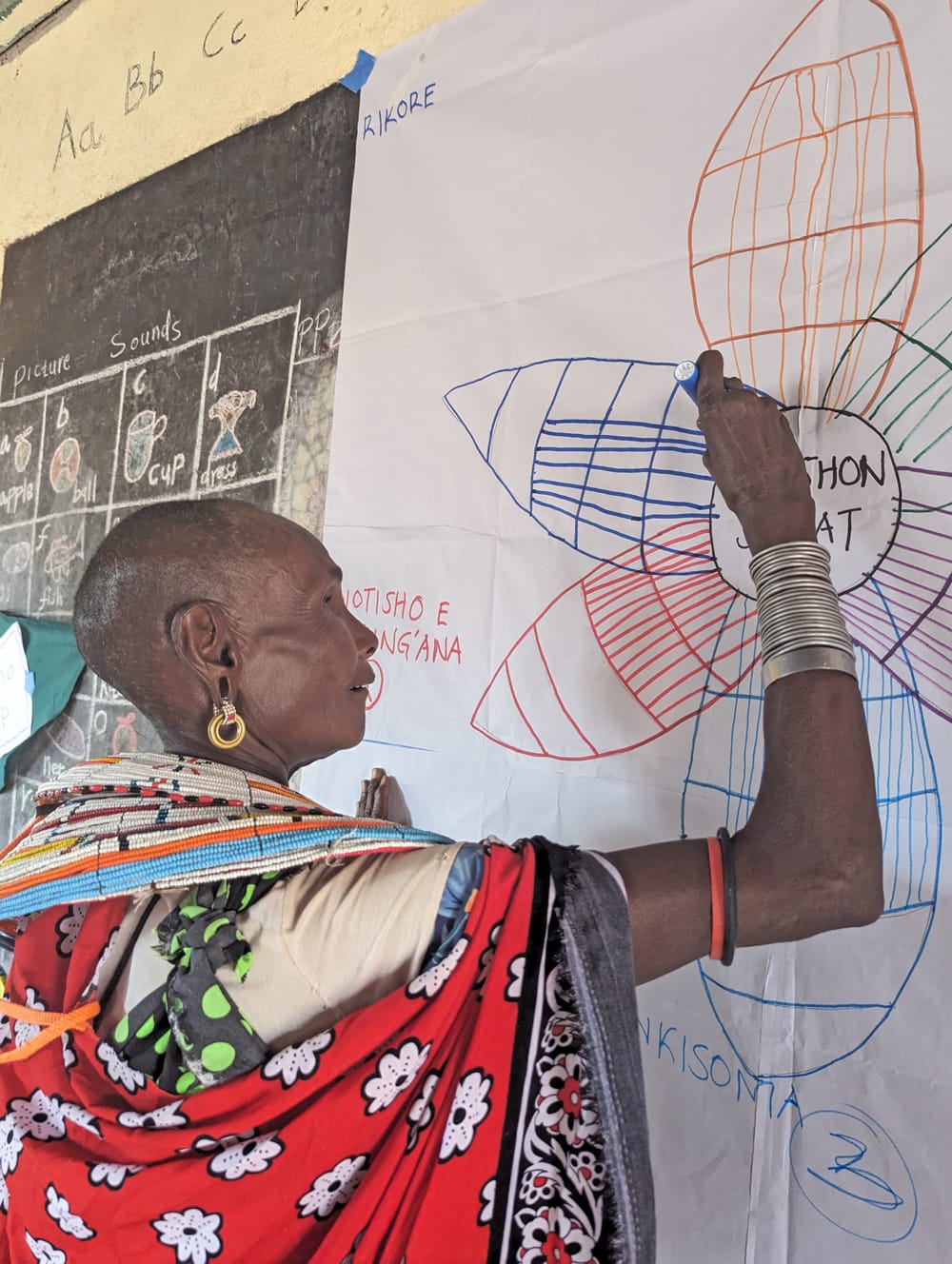 Above: Sayaro Lenairerei charting Ngilai's Thriving Future | Legado
---
2020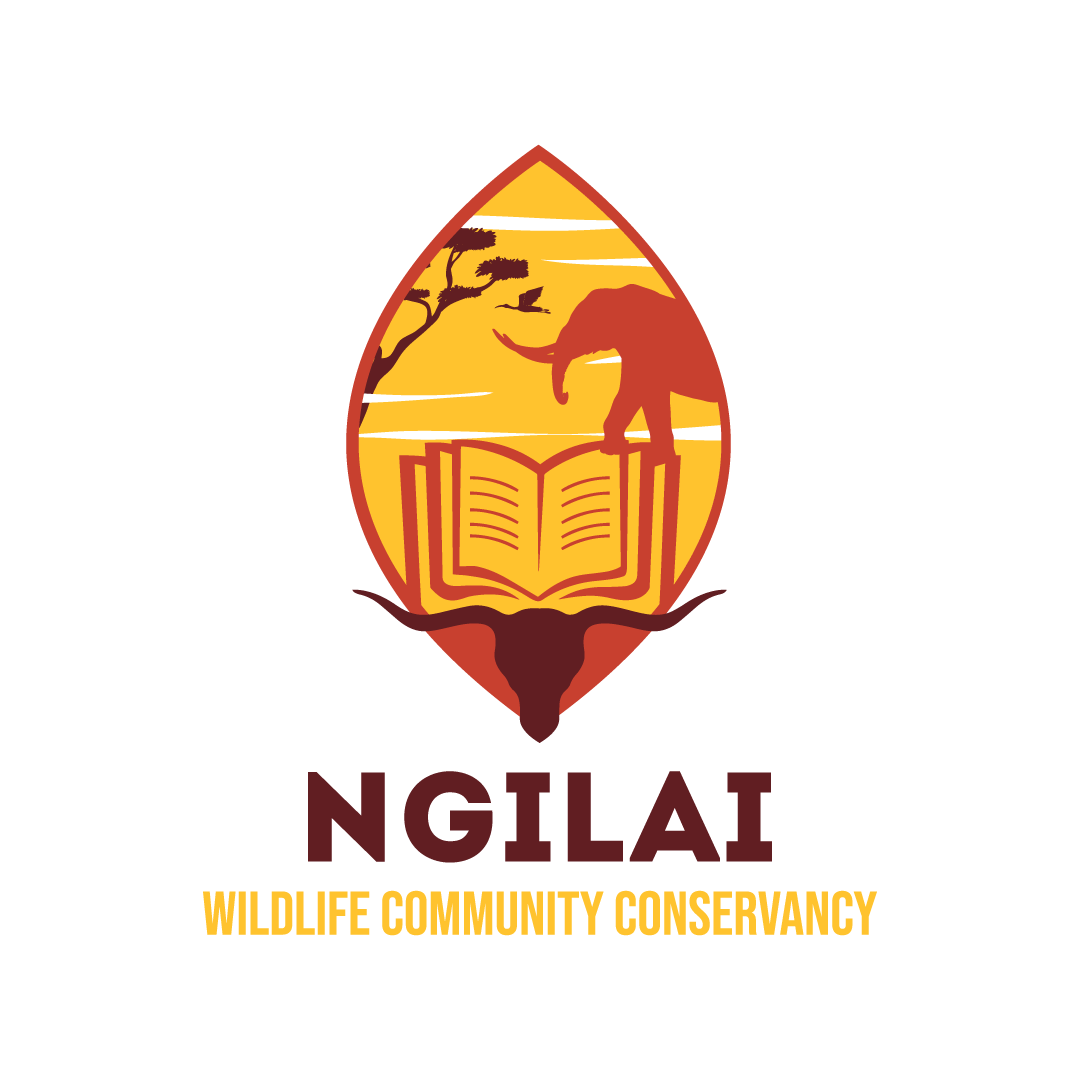 Ngilai Wildlife Community Conservancy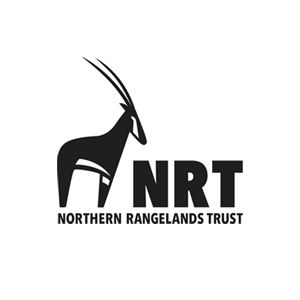 Northern Rangelands Trust
---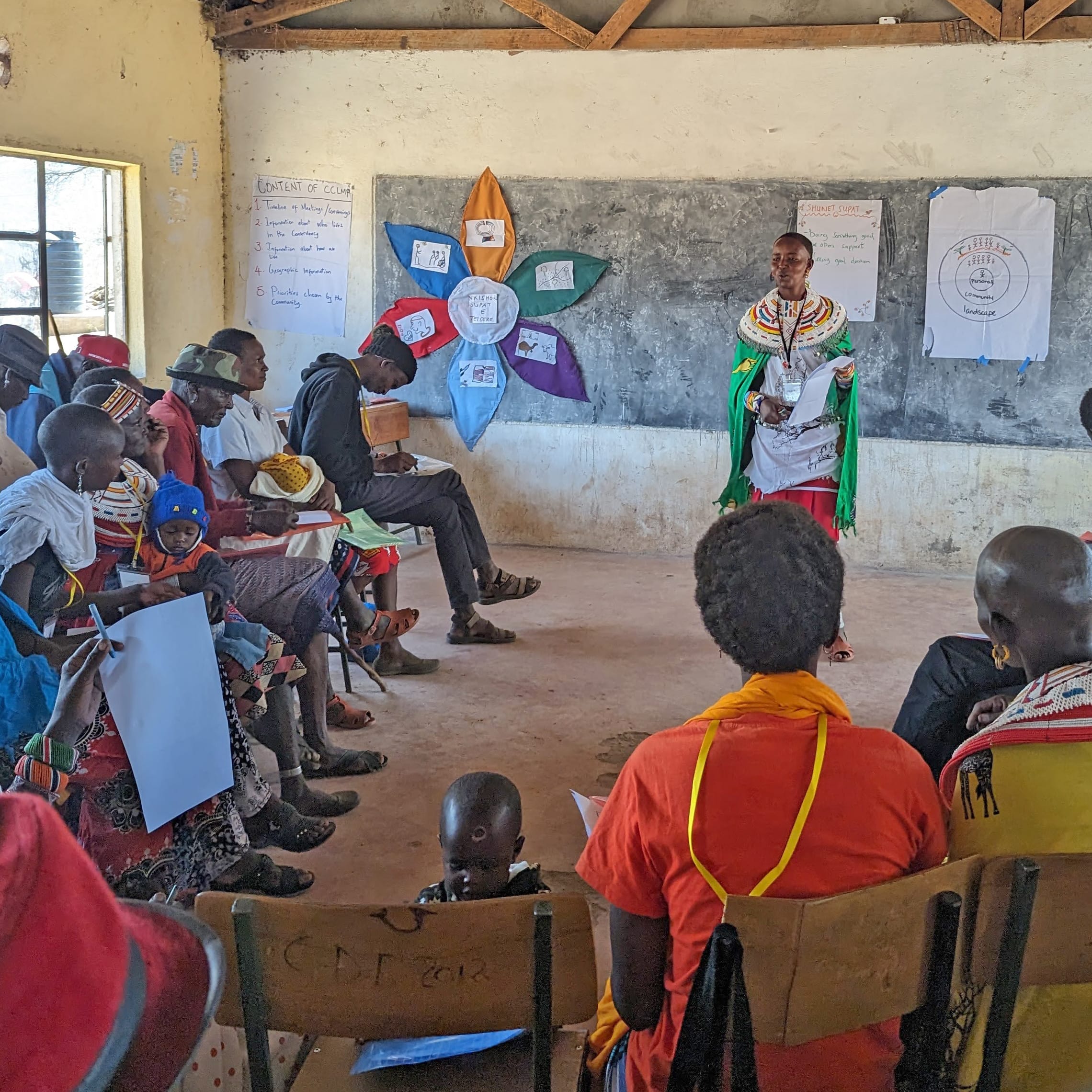 Mayanae Lemojong, Board Member of the Lemeleny Zone, shares the Thriving Future process back to her community in Ngilai | Legado
The Ngilai Community is 95% through a process of integrating their Legacy Plan into their conservancy's Management and Development Plan—the primary management tool for the Ngilai Wildlife Community Conservancy, which covers more than 800 km2. The new hybrid Conservancy Legacy Management Plan (CLMP) will direct the conservancy's operations and strategic direction for the next five years, seeding each annual operations plan. The CLMP will also drive the spending of revenues from carbon sequestration. This collaboration sets the stage for co-creating Thriving Future programs with other communities across Northern Kenya. Ngilai also began collaborating with other regional community conservancies on using a similar process to build Thriving Futures.
Alongside this, the maternity shelter has supported the birth of 21 babies so far and the community is now using new funding to provide maternity kits for families of newborns—their next priority.
"I have been in trainings and meetings before with many organizations, but we only talk of one thing, let us say health or even our land. But in this meeting with Legado we talked about everything and saw each item as something which can together achieve a Thriving Future. In two days, we have spoken about our culture, governance, health, and even the health of our environment, together with so many other things. This is the first meeting with an organization where we have spoken about culture as something that is key. Our culture was getting lost but now, through this process, we can see the importance of culture and how it fits in all these different things we have been speaking about."
Futuros Vivos:Megantoni-Machiguenga
is a collaboration to co-create thriving futures with the Indigenous peoples and local communities stewarding Peru's Megantoni National Sanctuary and Machiguenga Communal Reserve. The program is a multi-year partnership to support the co-creation of Thriving Futures with Indigenous peoples of the Asháninkas, Matsigenkas, Yine Yami, Quechua, and Kakinte, as well as surrounding local communities—key stewards of Andes-Amazon.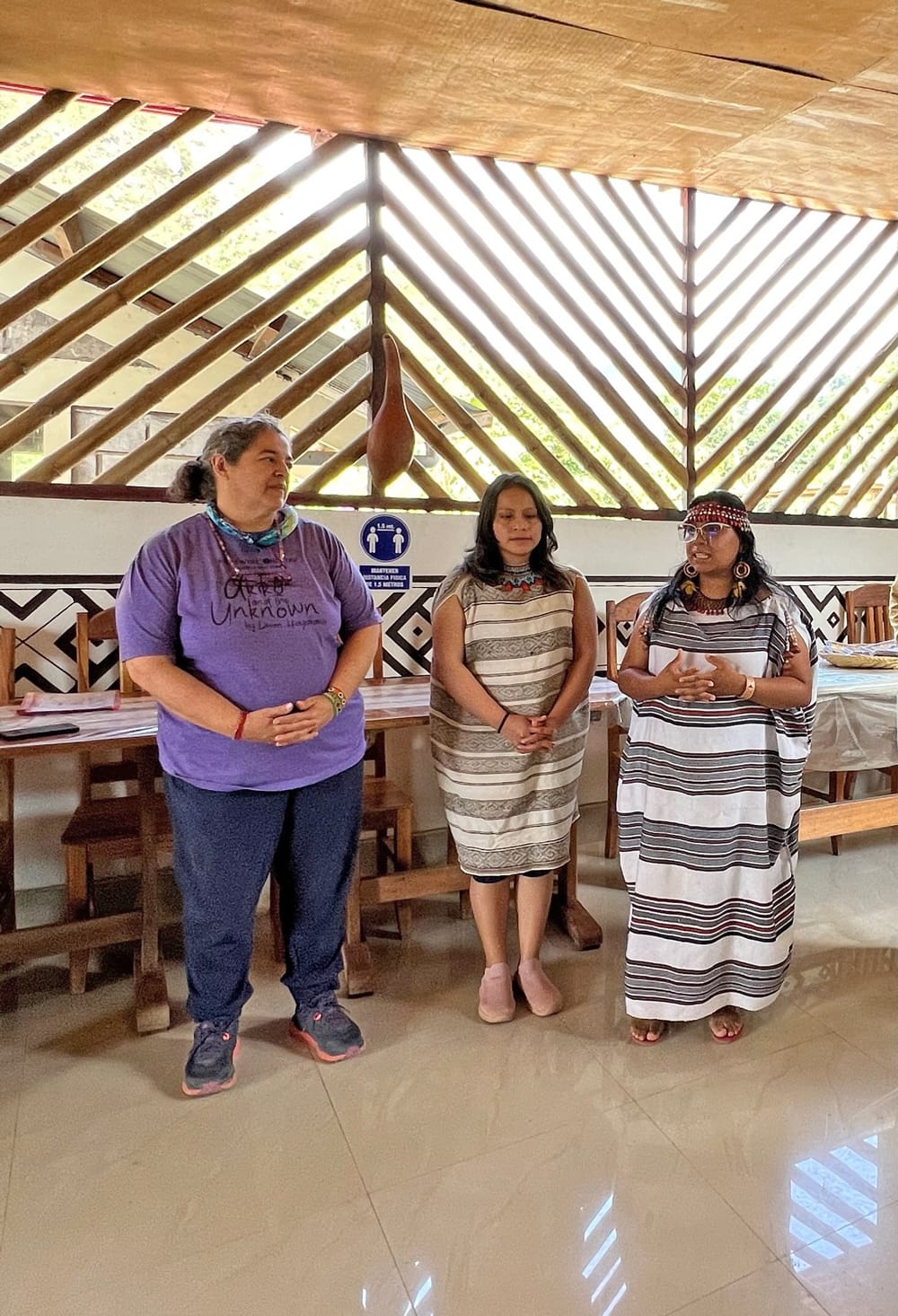 Convening community members and partners | Legado
---
2022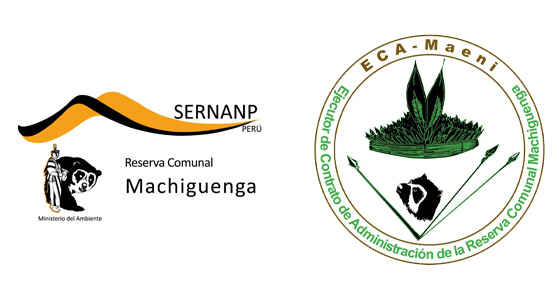 The Machiguenga Communal Reserve, National Service Of Natural Areas Protected By The State (Sernanp) and ECA Maeni, the Indigenous co-management entity of the Machiguenga Communal Reserve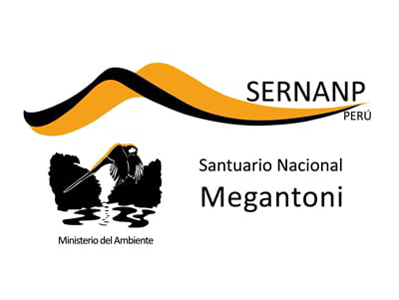 The Megantoni National Sanctuary National Service Of Natural Areas Protected By The State (Sernanp)
---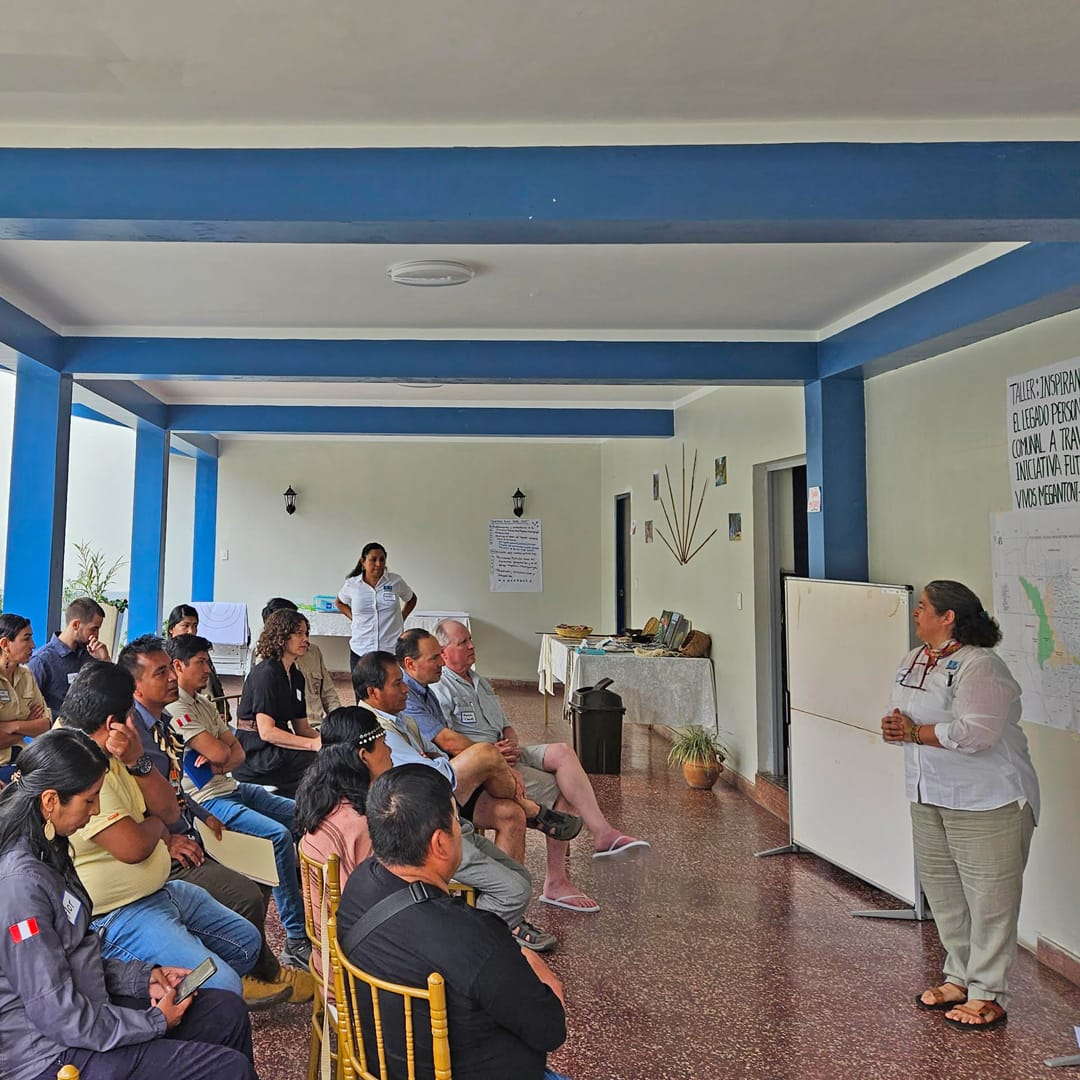 Co-creating legacies with the Peruvian Multisectoral Team for Futuros Vivos Machiguenga-Megantoni | Legado
The Futuros Vivos team is currently working closely with the Megantoni-Machiguenga Multisectorial Team to co-create the roadmap and work plan for the overall program. A key part of this work is planning and coordinating with the Unified Management Committee for the Megantoni National Sanctuary and Machiguenga Communal Reserve. This committee is formed by representatives from local authorities, public and private institutions, civil organizations, Indigenous federations, and Indigenous and non-Indigenous representatives.
Futuros Vivos also launched the hiring process for a Peruvian Program Manager to help co-lead this initiative.
Thriving Future priorities are a unique outcome of the Thriving Future process and represent the core of a 360º Community-Led approach. To create Thriving Future priorities, community partners map their strengths and resources, yielding priorities that center on one dimension (human health, education, etc) but intersect multiple dimensions.
This ensures that community objectives are not siloed or oppositional (ie building a medical clinic that deposits waste into a river) but rather are holistically developed to serve people and place.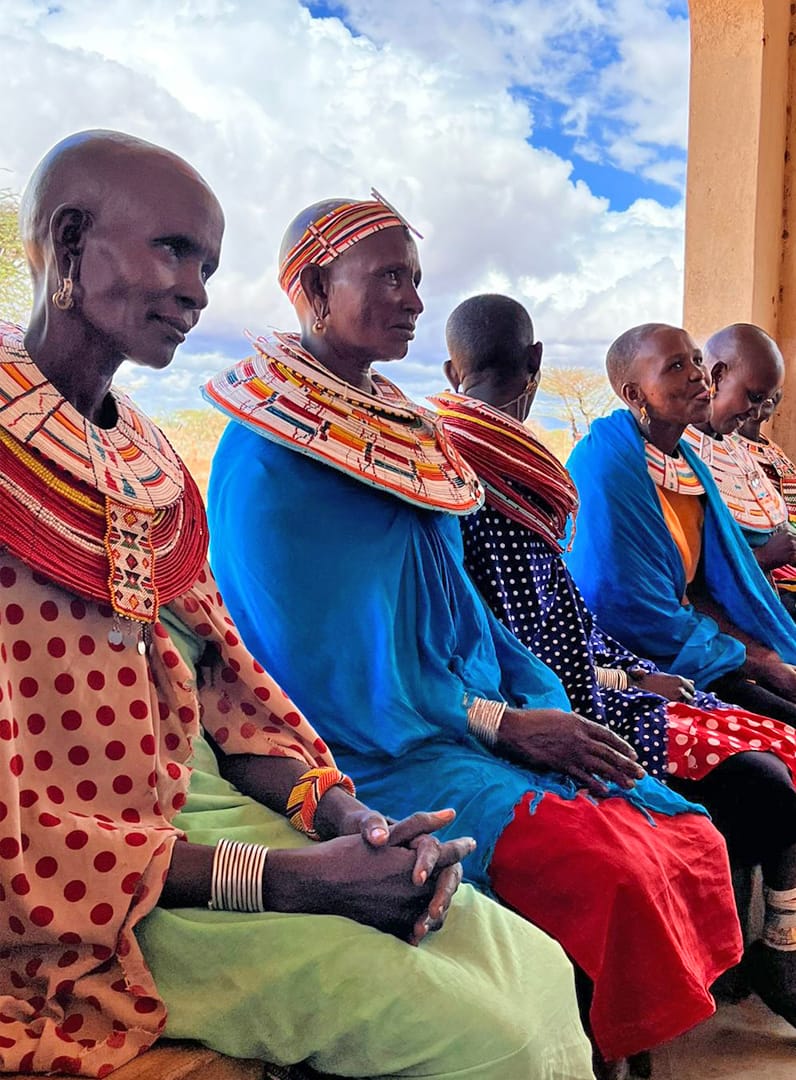 Below is a short case study showcasing how the Ngilai community identified their Thriving Future health goals and priorities.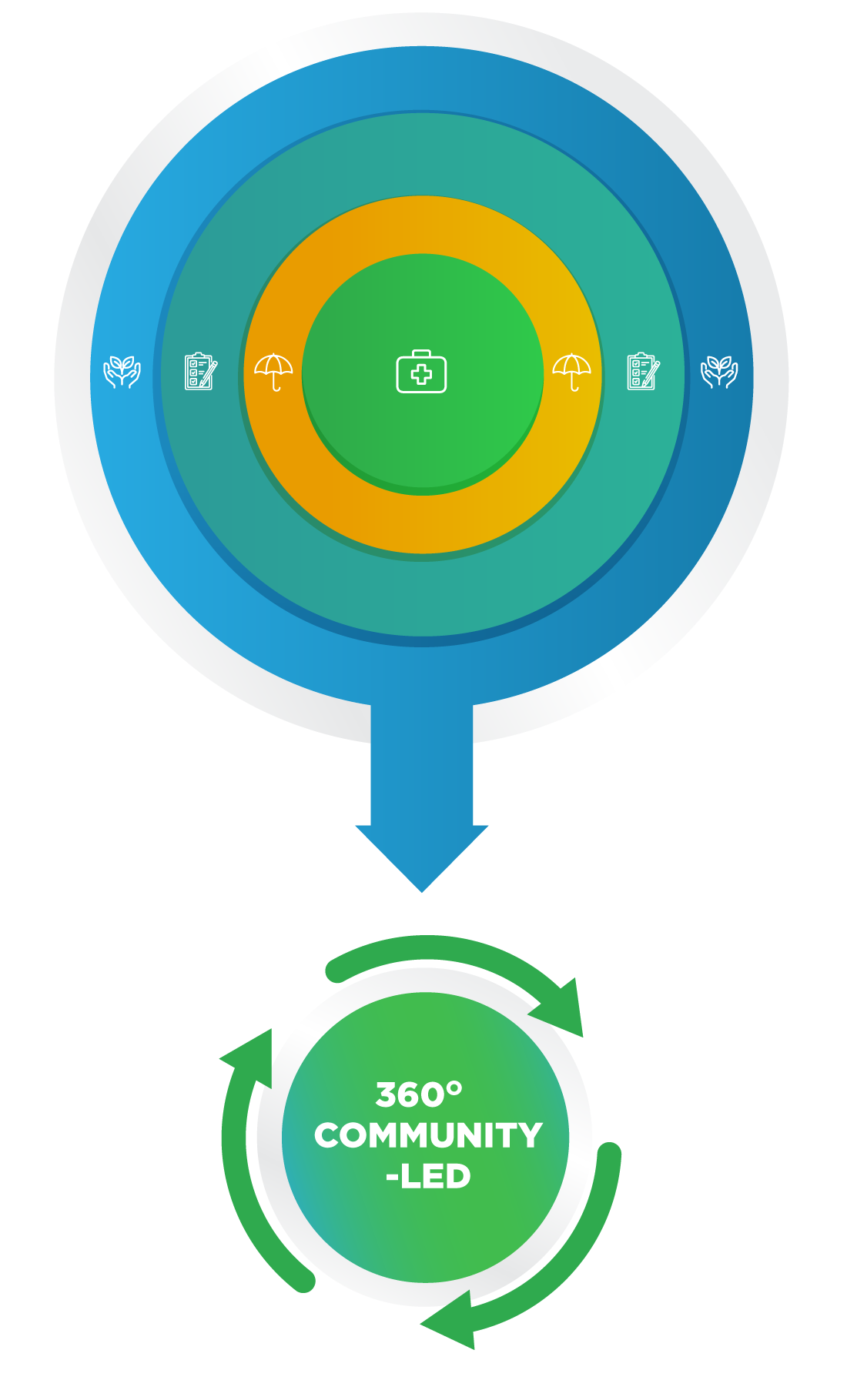 *
360º Community-Led
means looking at development and conservation in a holistic way, by considering multiple, intersecting dimensions of well-being—including environmental health, education, human health, governance, culture, and livelihoods—when creating a plan. It also means
the full community is involved
in decision making, not just the powerful and connected.
THE NGILAI COMMUNITY ASSESSED ITS COMMUNITY STRENGTHS, RESOURCES, AND CHALLENGES ON THEIR TERMS AND MAPPED TO EACH PRIORITY. ITS HEALTH-RELATED STRENGTHS AND RESOURCES INCLUDED:
We have a strong belief system in wellness, committed community members, a cross-generational support system, a strong knowledge of traditional medicine and trust in our community health care workers. 

We have rural health clinics that are accepted but are understaffed and under-resourced. We have strong traditional maternal health practices and beliefs but they are not integrated into these clinics.
THE NGILAI COMMUNITY ASSESSED ITS COMMUNITY STRENGTHS, RESOURCES, AND CHALLENGES ON THEIR TERMS AND MAPPED TO EACH PRIORITY. ITS HEALTH-RELATED STRENGTHS AND RESOURCES INCLUDED:
We want to increase access to health care, respecting and integrating our culture of Samburu medicine. 

We want to increase the range of health services at the community level to treat injuries, children, pregnant women, the elderly, and people with disabilities at the village level to have a healthy community.
THE COMMUNITY IDENTIFIED THEIR INITIAL PRIORITIES TO MEET THESE GOALS, THEN BUILT A REALISTIC PLAN OF  ACTION  FOR EACH:
Phase 1 priorities (priorities that can be achieved within 6-12 months by building on existing partnerships and with initial financial support)
The construction of a maternity shelter adjacent to the Lolkuniyani clinic:

Completed

The installation of solar power at the Ngilai clinic:

Underway
Establishment of fuel reserves for emergency response at the local clinics and dispensary in Ngilai: Underway
Phase 2 priorities (priorities which will necessitate new partners and funders)
Health needs integrated into district health planning:

District coordination underway

Capacitation (ensuring ongoing health care staff, training, and supplies) for existing and new health efforts.

Ongoing work with district and partners
Increased support across health priorities via a national or international health partner: Pathfinder discussions underway
COMMUNITIES LEAD ON FULFILLING CURRENT AND EMERGING PRIORITIES WHILE EVALUATING COMPLETED PRIORITIES ANNUALLY IN ORDER TO ADVANCE THEIR OVERALL HEALTH GOALS TOWARDS A THRIVING FUTURE.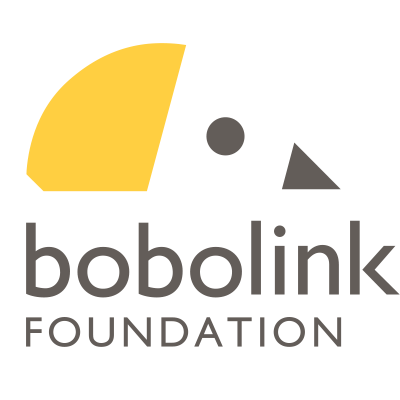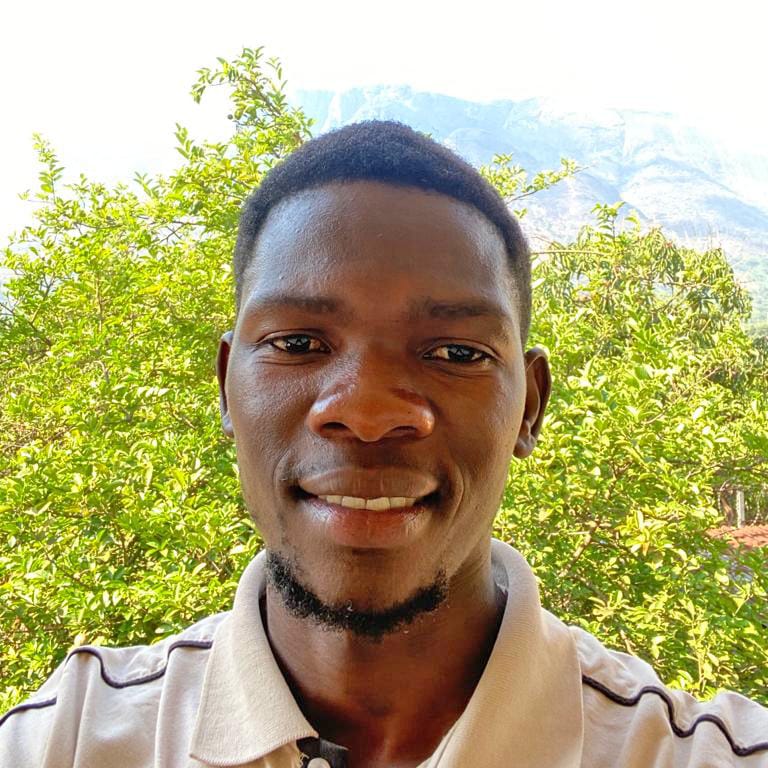 Izaquiel Alfredo has just joined Legado as our new Community Thriving Futures Coordinator to strengthen our team in Namuli and support the next phase of our work with the Namuli communities. Izaquiel has been working at the intersection of agriculture/livelihoods, forest conservation, and community development and is already an excellent addition to the team!
This fall, Tita Alvira, our Global Director of Thriving Futures, taught an annual session on Community Assets to Community Forestry graduate class at the University of Florida.
In September, the

Princeton Alumni Network

hosted a lecture event with Executive Director Majka Burhardt and Dr. Andrea L. DiGiorgio in a discussion career, motherhood, and global changemaking alongside a release of an

article

on the same subject.
Interested in seeing our work in PERU in person?
Join our Legacy Expedition FROM May 2-11, 2024 (learn more here). You can also get the latest from Legado by signing up for updates, and following us on Facebook and LinkedIn.
Want to go deeper into Legado's work? Know a funder or potential partner who might be interested?
Feel free to contact EXECUTIVE DIRECTOR Majka Burhardt at 970-290-7822 OR majka@legadoinitiative.org.